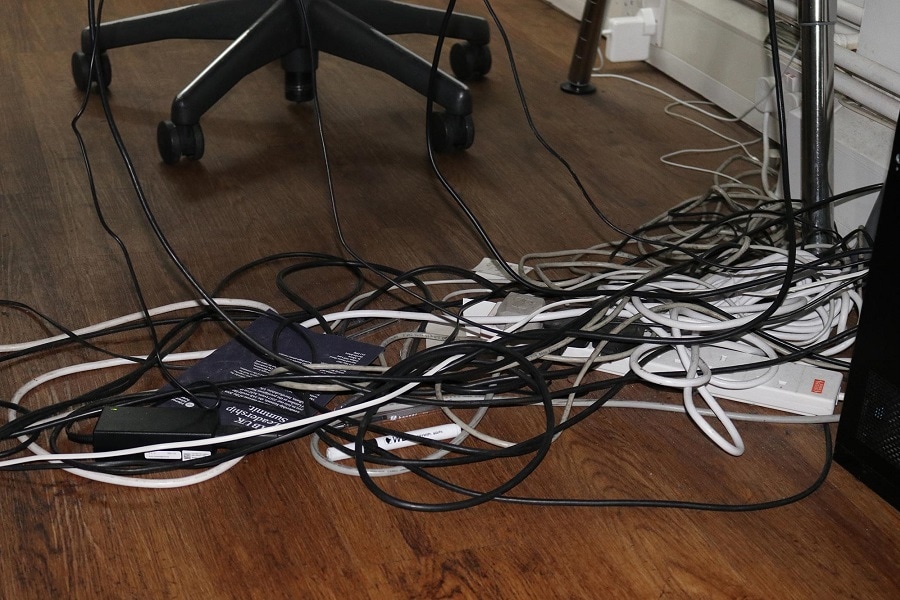 Do you often find yourself tripping over charging cables?
Well, if you do, and you're not alone. Cables lying around desks tend to leave lots of people stressed. In fact, there's nothing more annoying than an unsightly mess cluttering up your space.
The reality, though, is that we cannot live without our beloved electronics, and this applies to everything from TV cables to phone chargers, so there's no skipping wires and cables in the digital age that we live in.
The good news is that there's plenty of tips, tricks, and ideas to keep your cables tidy and out of sight. In the following article, we'll take a look at some of those tips and tricks and why you should be considering them.
How did the number of cables increase through time?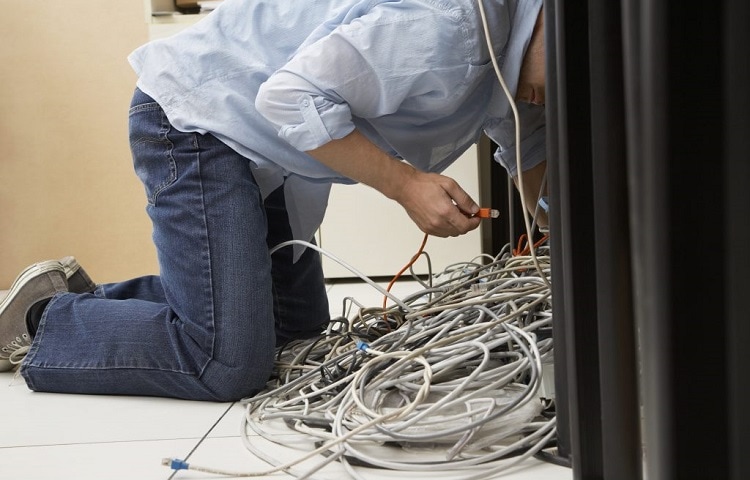 The 21st Century is undoubtedly the dawn of the digital age. Technology has proven to make the lives of people simpler, better, and faster.
Therefore, lots of people simply cannot bear the thought of living without their electronic devices and gadgets like TVs, laptops, and mobile phones.
Additionally, there are now so many appliances and gadgets that we simply don't want to think of making do without in the kitchen. But all of these appliances, devices, and gadgets need to be plugged in, and, of course, cables are needed for that.
People's phones are basically their digital lifelines and therefore need to be charged as soon as the battery drops low. Laptops likewise need to be charged for work and play, and the television set needs to be plugged into a power source in order to switch on.
This is why there are at least a dozen cables or wires in the average household today.
How to organize cables?
1. Adhesive hooks and cable ties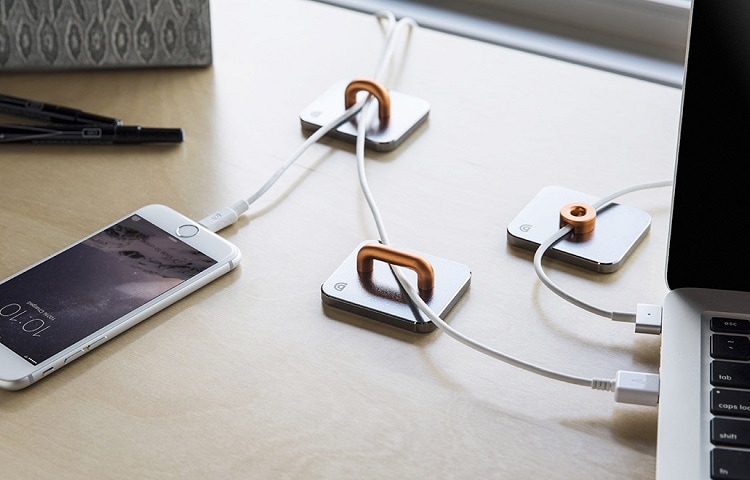 One of the best ways to tidy up your unwanted cables and wires is to use your furniture. You can afford to use your space without having to invest in any major accessories or tools.
Simply use some adhesive hooks and cables to secure your wires and keep them out of sight. Adhesives can also be removed easily from painted furniture without leaving behind marks.
The right colored cable tie can also easily go unnoticed on a furniture leg and can be used to prevent wires from hanging down or dragging on the floor. So you can keep your space clutter-free and tidy all the time.
2. Clips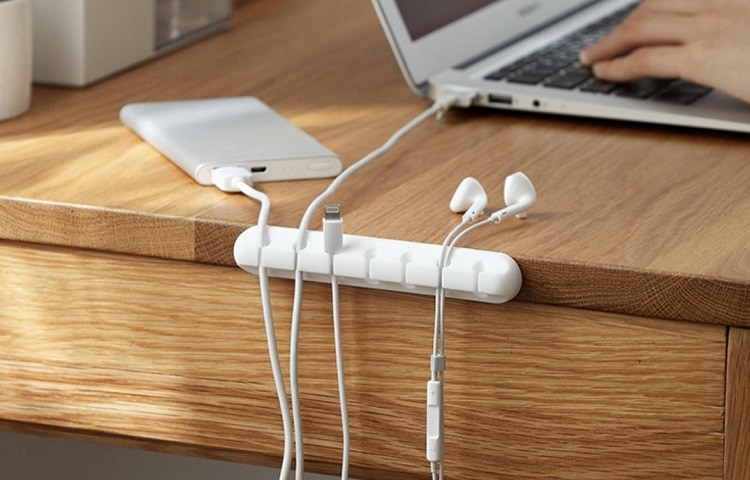 A great way to keep wires and cables out of sight is to use cable clips. Cable and wiring clips are available in a variety of different types and materials and will suit a variety of spaces. They are also durable metals and plastics.
One of the most commonly used ones around the home is cable clips since they are cheap and simple to install. All you need to do is hold your cable in the desired place and then place the clip over it, hammering it until it's secure.
Large and adjustable cables are available to hold multiple wires at once, which is ideal for behind the TV or your wireless routers.
If you live in rented accommodation and are not allowed to make any modifications to the walls, then adhesive cable clips are best. Simply use them in the same way that you use the nail versions and then peel off and remove when you need to.
3. Running cables through the wall
If you've always wanted a wall-mounted TV but are not keen on the unsightly tangle of cables that hang down, here's what you can do to conceal cables and wires off the wall where your TV hangs.:
You can purchase wall cable management kits for maximum safety, and they can conceal anything you need to, such as your pile of cables as well as HDMI cables hanging from your TV.
Switch off circuit breakers to avoid accidents before you begin. Install the TV bracket on the wall in order to see where your TV cables will hang.
Place, level, and measure where your outlet will go at the bottom of your wall and cut out the desired space. Then do the same behind the TV itself, ensuring it will be hidden by the screen.
Feed the cable from the top outlet and any other TV cables through the wall, pull them out of the bottom hole and then feed them through the bottom outlet box. Ensure that your cables are long enough to reach.
Plug the power ends together and plug in the outlet boxes to make sure they are secure in the wall and use cable ties to manage cables. This will only work if you have a stud wall. If you have no experience and then you may also need to hire a professional to conduct the installation.
4. Be creative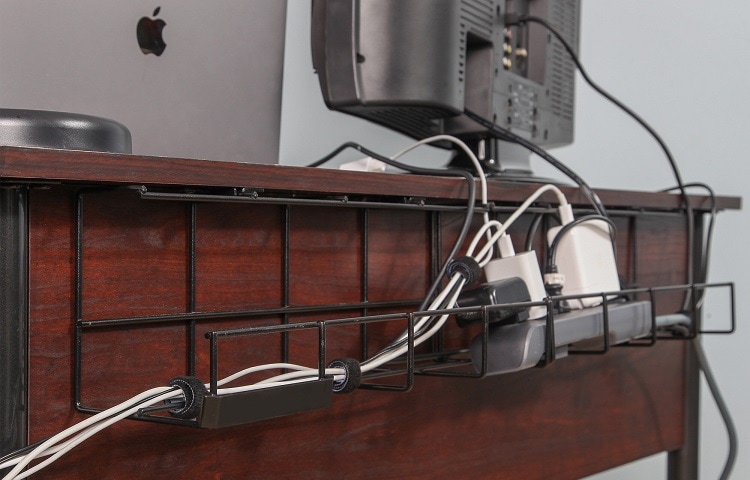 If you have no other choice but to leave your cables in plain view, then why not get creative and make them into a decorative feature that coexists with your decor.
For example, colorful electrical tape can be used to create a unique pattern by wrapping them around the cables. You may also use colorful rope and yarn and even try adding some accessories such as a string of lights and a garland.
5. Make a charging station
When it comes to items that you use on a daily basis, such as phones, tablets, and laptops, creating a dedicated charging station will keep your tables, counters, and communal spaces clutter-free and tidy.
So what you will need is a space near your plug socket. A drawer or shelf will work great for this purpose and allows you to hide your cables out of the way as your devices charge.
Drill a hole in the back and feed an extension through it using adhesive velcro strips attached to the back of the drawer cabinet. Thereafter plug your chargers, and it is difficult.
6. Hide cables in a box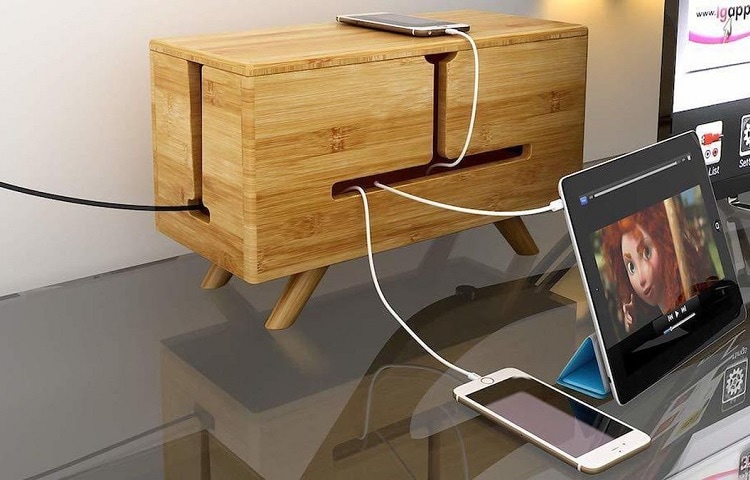 A charging box is a great way to keep your wires together and in one place. It's also an excellent way to hide the tangle of cables that often occurs using an extension lead.
There are various cable ties available online, but it's simple to make your own box that will complement your interiors.
You'll simply need a good cardboard box or a shoebox, a craft knife, and sticky back plastic in your chosen design. Start by cutting out a hole or incision at each end of the box.
Use the sticky back plastic to cover the box in a design that fits with your current decor. Then plug the extension cable inside, plug your appliances and feed the leads through the holes.
7. Cable organizers
Not only does messy cables look unsightly, but it can also be a tripping hazard. So instead of wasting time trying to untangle cords, rather not focus on effective cable management solutions.
Cable organizers are one of the best ways to keep your cables out of sight and also ensure that they are not a tripping hazard.
They also ensure that your cables are protected from wear and tear. However, one of the most overlooked benefits of cable organizers is that they can assist in preventing cable-related injuries.
They also give an excellent first impression on people when they look at your desk and don't see any cords laying around or hanging off your desk.
And because you don't want your home or office space to look like a mini hurricane, you should invest in cable organizers to keep things neat and tidy.
8. DIY cable organizer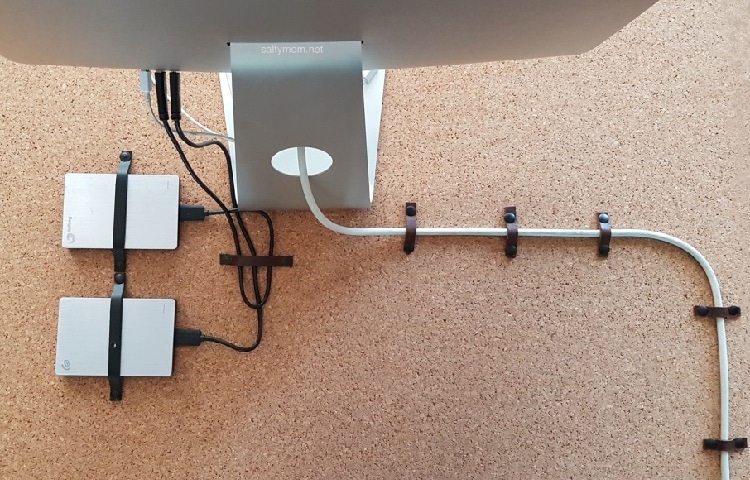 Plastic hangers make great cable storage holders. Plastic buckets can also prevent tangled extension cords.
Making your own cable storage box is another great idea, and something you may have never thought about before is using toilet roll holders to keep cables and wires secure.
These are just a few creative ideas to keep cables out of sight and out of the way.
Conclusion
Organizing your wires and cables goes a long way when it comes to cleaning up and tidying up your personal space.
However, you don't need to stop there. You can create a neat, tidy, and happy home using the various storage solutions available online.