Below I am going to share some kid-friendly craft projects to help dress up your home! These are all kid-friendly crafts that you can create with your child.
It is a fun way to pass the time, and create memories! I love being able to showcase fun crafts around the home for guest to see!
You will find canvas print art to display, fingerprint picture frames, tin can planters and more. These crafts are all so much fun, and can really add a lot of character to your home! I know any child would love to see their artwork put out on display!
Fun Kid Crafts to Create For The Home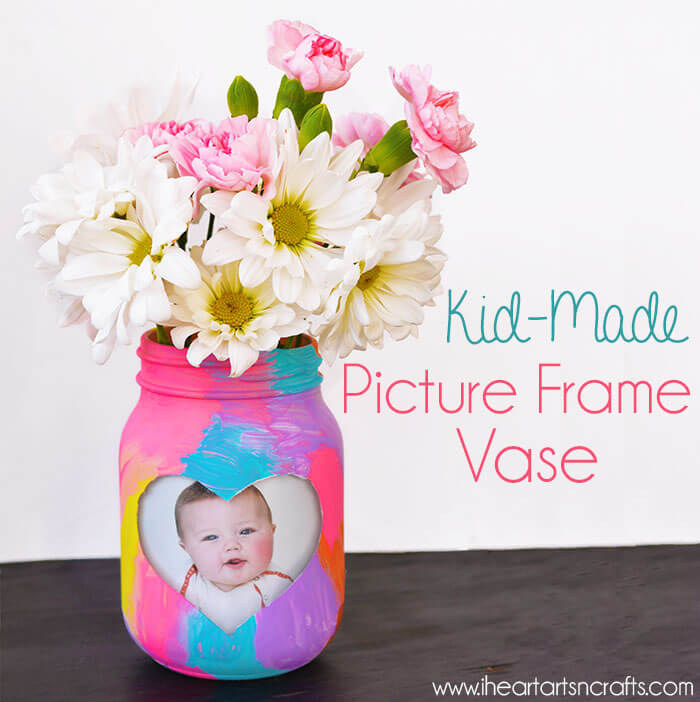 Picture Frame Vase| I Heart Arts n Crafts: This is an absolutely adorable craft you can do with your child. Slip in one of your favorite pictures, and let this be on display! If you have multiple children, this would be so cute, for each child to create their own and have them next to each other by age!
Love Canvas| The Inspired Home: This can be really cute to put in your bedroom or even in your child's! I love seeing little tiny feet and handprints!
Fall Leaf Lanterns| Happiness Is Homemade: I love the idea of stepping out in your back yard and looking for leaves, to create a one-of-a-kind lantern! If you can't find any leaves, head to your local park or take a hike and search for some neat leaves.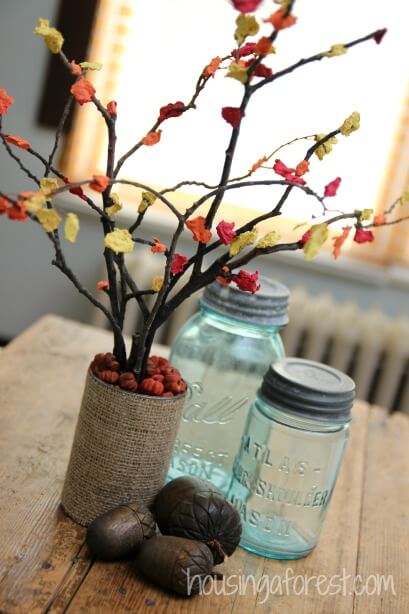 Fall Centerpiece Craft| Housing a Forest: This is such a pretty centerpiece to display on a table around your home or even your kitchen table! Kids will have fun finding sticks in the yard to use, and they will enjoy getting their hands a little dirty!
Fingerprint Frame| Mommy's Bundle: This is a great way to create fun frames to display around the home. Head out and buy some cheap plain frames and let your child decorate them! This heart frame is adorable!
Hand Print Suncatchers| The Best Ideas For Kids: Here is a really cute one, create these fun hand print suncatchers for your windows! Great way to add some color to a room and your kids will enjoy creating them! Place these in your kitchen window, so as you are doing the dishes you can look up and see a reminder of your sweet child!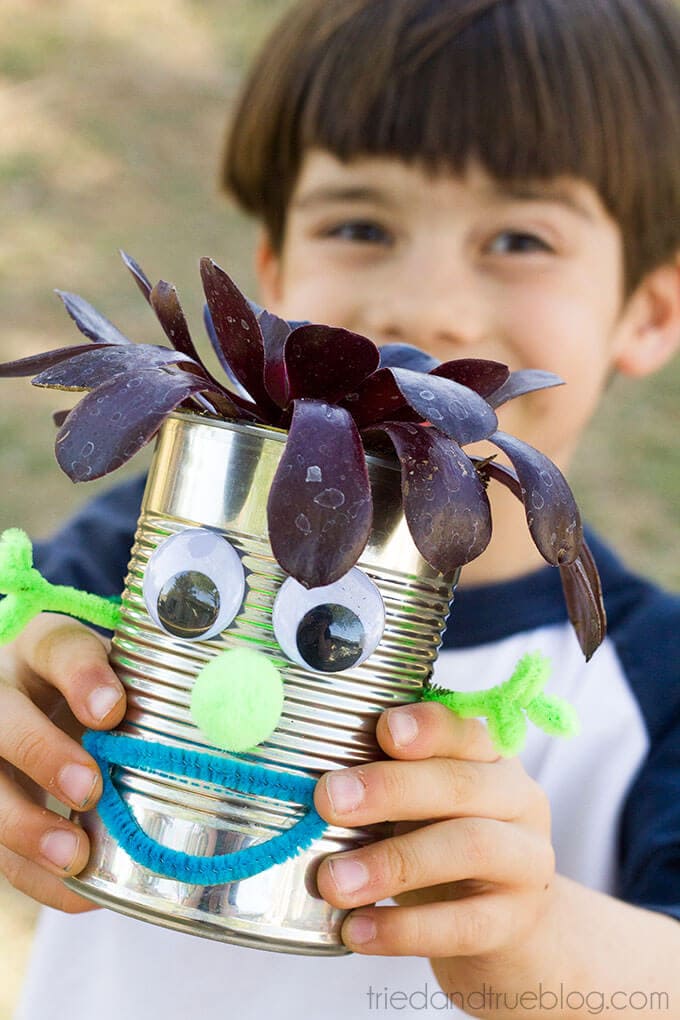 Tin Can Planters| Tried and True Blog: Make these fun tin can planters from empty vegetable cans! You can plant some herbs for a herb garden! Or do some flowers or a smaller plant, and display around the house!
Rock Photo Holders| One Little Project: These are absolutely adorable, and great for displaying smaller sized pictures. You can place these in your child's bedroom or even yours. Display pictures of the family, good friends and more!
Wind Chimes| Meri Cherry: Let your kids dive in and paint the sticks, and create a fun wind chime to display on your front porch! I love the multicoloured painted wood!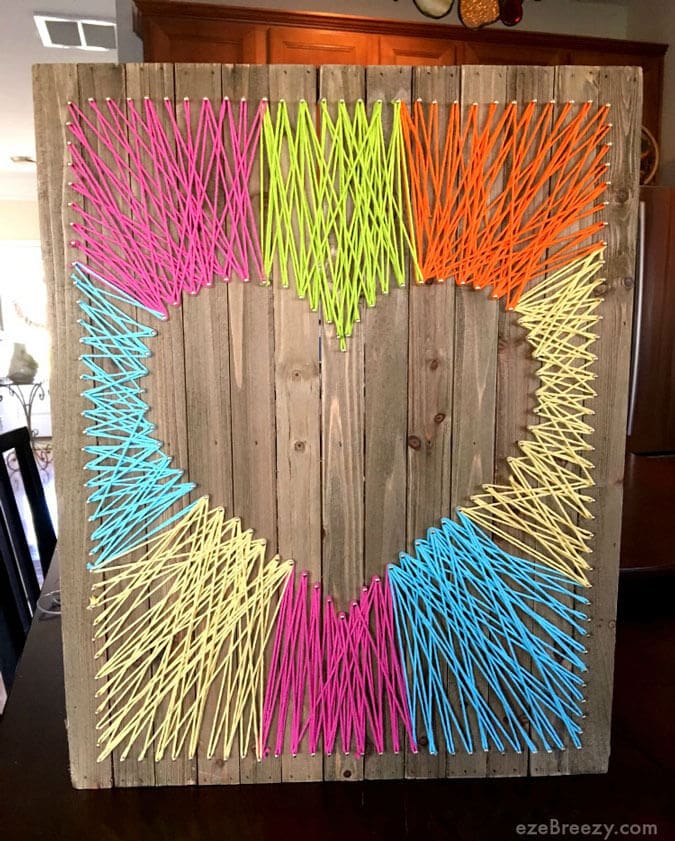 Heart String Project| Eze Breezy: You can do a heart shape as they did, or something else! Get creative with colors, and truly create any design you want! If you get the nails in, then help guide your child on where to place the string as they go!
Like it? Pin for later.