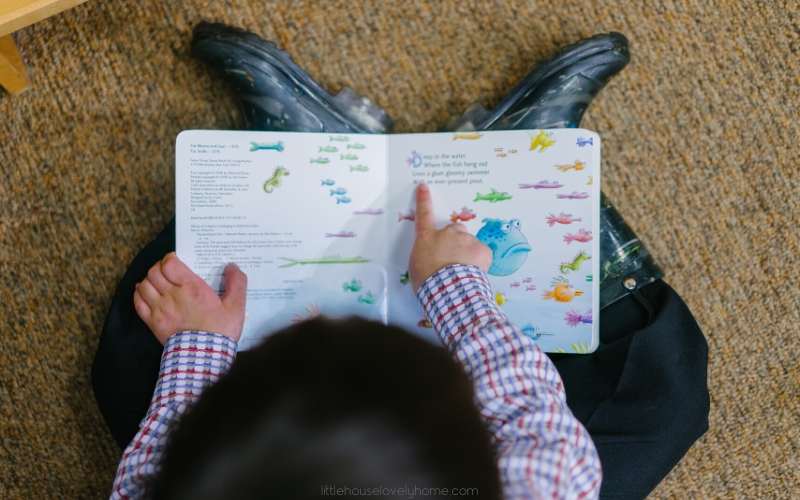 At this time of year, many of us are looking for minimalist gifts for kids to keep the clutter at bay and help our kids be content with less.
I've written about how we use the 4 gift rule/Want Need Wear Read in our family but I thought it would be helpful to take that a step further and share some minimalist gift ideas for kids they'll love.
20+ Minimalist Gift Ideas for Kids of All Ages
1. Something they need
This could be a lunchbox for school, drink bottle, new backpack, school shoes. If my kids need anything new from November onwards, I wrap it and put it under the tree.
This plays in well with our 4 gift rule and falls under the need category. We did this last year for our then 3-year-old and he loved it. It felt a bit strange wrapping up his new Sistema drink bottle (the round wrapped gift in the pic below) but he was happy to have it.
2. Anything 2nd hand
My eldest thought our local thrift shop was the toy shop for a long time. It's the only place he'd ever seen shelves of toys and books stacked up because I point blank refused to take him to a real toy shop.
So when I want to buy books or toys for my kids, I do my best to find them a gently used version first. Being good to our environment is a big part of our minimalism and simplifying journey, and buying used is good for the planet.
3. Cash
Depending on the age of your kids, cash can be a great gift. Ours are still small, but we've started to talk about saving money for Disney with the eldest (to give him a goal he can relate to and wants to achieve), so we plan to give some small notes and coins to go in the 'Savings' jar.
4. Date voucher
This is something I've been meaning to do for ages, and I finally got around to taking my 4yo out for a coffee date last week.
He felt very honoured and grown-up, and we had a great chat. So for Christmas, I'm going to make some 'vouchers' for a coffee date with Mommy or Daddy.
5. Sidewalk chalk
I've been adding
sidewalk chalk
as a way to bulk up the gifts my son gives his friends for their birthdays for years.
It's such a fun gift and super cheap. My local supermarket sells a big tub of chalk for just a few bucks or Amazon has these even cheaper!
Best part is, it literally turns to dust – the ultimate clutter-free kid's gift!
6. A tin of paint (to decorate their space)
If you have a teen or tween, they may have asked if they can decorate their bedroom.
I distinctly remember how excited I was to choose paint colors for my bedroom (I choose deep blue with yellow trim – my parents were saints). It was such a treat to have my room exactly the way I liked it.
7. Dinner vouchers (that they can cash in for their favourite home-cooked meal)
A voucher book with open coupons they can 'clip' to order their favourite meal. Just make sure they are aware of the terms and conditions – as in orders in by 1pm at the latest!
8. Marbles
Marbles
are an adaptable toy for children (not babies – huge choking hazard).
They help improve hand-eye co-ordination and are an easy game to play anywhere. Especially handy for rainy days, airports and hotel rooms.
9. A family board game
I know family board games can be expensive to buy new, but if you look at the cost per use they cost a fraction of other toys.
We are considering classics like Connect 4 or Snakes and Ladders.
10. Event or Show Tickets
This is a fun one if you have any events that will be taking place soon! Maybe your child loves Disney on Ice, or you have a fun kid's concert coming. Give your child a ticket to the show or event.
11. Classes
Encourage your child to pursue their passion. Maybe they love music, pottery, dance, or horseback riding. Just book them a class to their favorite hobby!
They will really enjoy getting to grow and learn. This would make a great minimalist gift for mom and dad, too!
12. Piggy Bank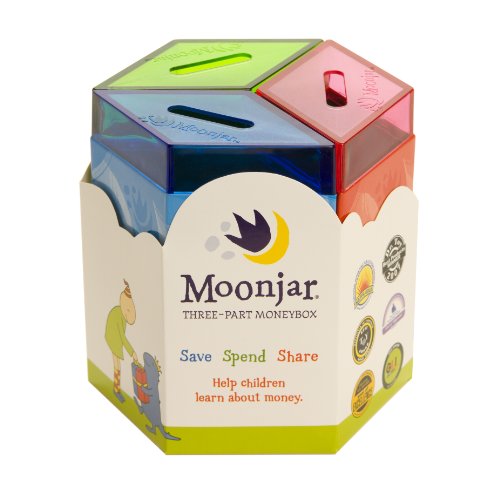 If you want to help your child learn to save money, consider a piggy bank. When you give it to them, have some money already in it so it is exciting for them.
This Moonjar has three separate compartments. Save, Spend, or Share. This is such a neat way to teach your kids about money and make it fun at the same time.
13. Memberships
Have a favorite zoo, aquarium, or theatre you enjoy going to? Consider buying a membership for your child so they can attend and visit regularly.
14. Night Light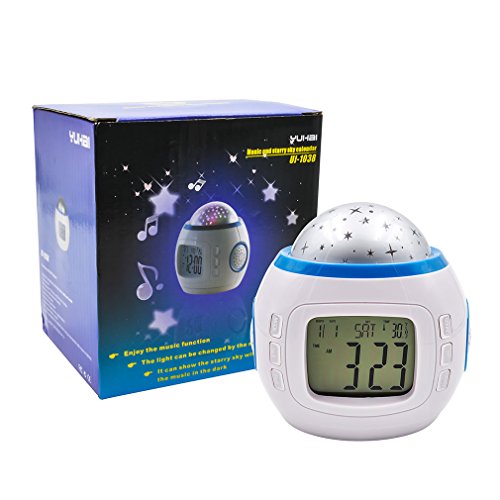 Maybe you want a practical gift. Get them a clock like this one, it has a
stargazing option
to put stars on their ceiling and walls. It is a really neat alarm clock.
15. Musical Instrument
Music is a great way for children to learn and grow. Maybe your child shows interest in guitar or keyboard, consider buying them an instrument along with lessons.
16. Outdoor Items
Maybe your child loves to be outdoors if so consider a pair of binoculars and bug catching container. This is a fun way for your child to get out, exercise and explore nature.
17. Books
You can never go wrong with any kind of book. Whether it is a fun holiday book, personalized with their name, or a more traditional story, kids love them! Remember, readers are leaders!
18. Butterfly Habitat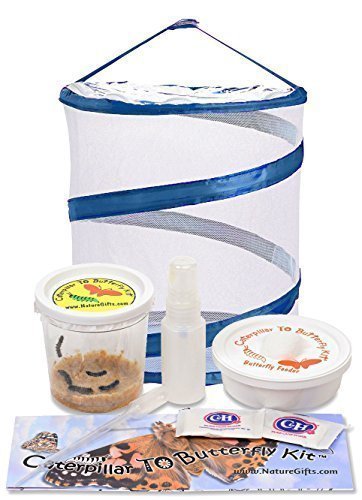 Let your child see first hand the transition from a live caterpillar to a butterfly with this butterfly kit. It comes with five live caterpillars that you can watch as they prepare to transform into a butterfly.
19. Bean Bag
Get your child a comfy bean bag so they can sit back and relax as you watch television together at night. Or they can have it in their room as they relax and read books.
20. Lego storage
This is kind of a win-win gift for minimalist families. If your child loves Lego and it's all over the place. a lego storage table is a neat place for them to play with legos and then neatly store it away afterwards.
I've written a detailed guide to help you choose the right Lego table with storage here.
Other Non-Toy Gift Ideas
Clothing

Luggage

Flashcards

Sport Equipment

Water Bottle

Backpacks

Tent

Sleeping Bag

Room Decor Items

Subscription Boxes

Crafts

Hats, Mittens, Winter Gear

Swingset, and Other Items for outdoors

Sewing Machine

Digital Camera
Have you given non-toy or minimalist kids gifts? Any suggestions to add to the list?
Gifts that encourage family time are an especially wonderful way to obtain maximum value from your Christmas budget, as you'll be creating memories that last far beyond one day a year.
Like this post? Pin it for later.