Do you know what a patio home is? You might have seen them around – they look like townhomes, but with one major difference. A patio home has a private courtyard or patio area in place of a front porch.
They typically offer single-family living and are smaller than traditional suburban homes. But don't let their size deceive you – these homes come packed with features and amenities that are perfect for any family.
So, if you're looking for an affordable, low-maintenance option, a patio home might be the right choice for you!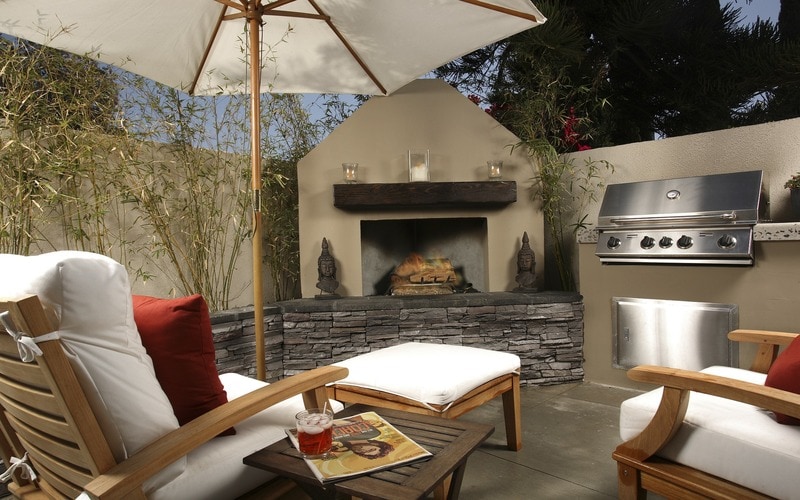 Image source: pixabay.com
What is a Patio Home
A patio home is an attached single-family home, typically one story, and does not have an attached garage.
Patio homes are sometimes called villas, cluster homes, or garden homes. They often have a small yard or garden area, and some may have a private patio.
Unlike condo owners, Patio homes are usually part of a homeowners association (HOA), which helps maintain the common areas and may provide amenities such as a swimming pool or tennis court.
Because patio homes are attached, they typically have smaller yards than traditional single-family homes. However, this can also be seen as an advantage.
It requires less upkeep patio home can be the perfect solution for a patio home can be the perfect solution for empty nesters or those who don't want the hassle of maintaining a large you.
What Are The Benefits Of Owning a Patio Home
There are many benefits to owning a patio home, from lower monthly expenses to more leisure time.
Read on to learn about some of the top reasons why patio homes are so popular.
1. Reduced Monthly Expenses
One of the biggest advantages of owning a patio home is that your monthly expenses will be lower than owning a traditional single-family home.
You won't have to pay for exterior maintenance, landscaping, or snow removal.
In addition, patio homes are often smaller than traditional homes, so your utility bills will also be lower.
2. More Leisure Time
Owning a patio home also frees up your time since you won't have to spend hours maintaining your yard or shoveling snow every week.
You'll have more time to enjoy your hobbies or relax.
Owning a patio home is a great option if you love to travel since you can lock up and leave without worrying about your property.
3. A Sense of Community
Patio homes are often located in Planned Unit Developments (PUDs), which provide residents with a sense of community.
PUDs typically have amenities like swimming pools, tennis courts, and playgrounds, encouraging socializing and making it easy to meet your neighbors.
In addition, PUDs often have strict covenants and regulations that help to keep the community looking its best.
4. Resale Potential
If you're thinking about selling your patio home in the future, you'll be happy to know that they typically have good resale potential.
Patio homes are in high demand, so you shouldn't have any trouble finding a buyer when the time comes.
You may even be able to sell your patio home for more than you paid for it if the market is right.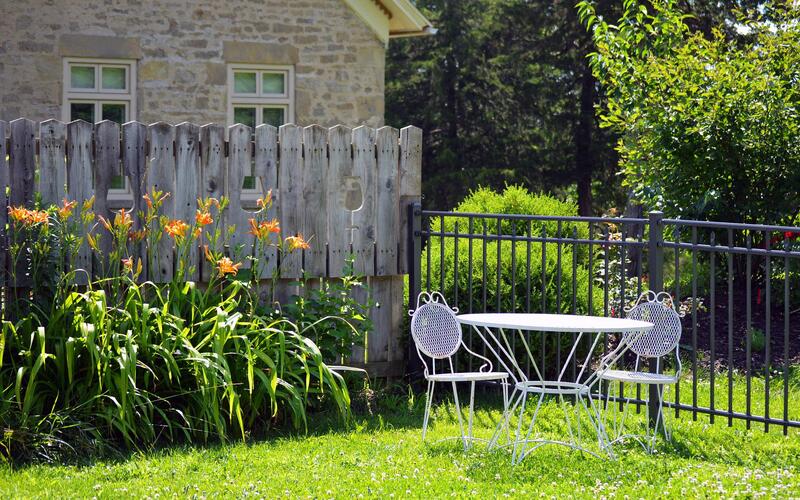 Image source: pixabay.com
How are Patio Homes Different From Townhomes
Patio homes and townhomes are both types of attached housing, but there are some key differences.
Patio homes are typically single-story units, while townhomes can be single or multi-story. Patio homes also have private yards, while townhomes usually have shared outdoor spaces.
In terms of ownership, patio homes are typically owner-occupied, while townhomes can be owner-occupied or rented.
Finally, patio homes are usually found in suburban areas, while townhomes are more likely to be located in urban areas.
These differences can make patio homes a more appealing option for those looking for a low-maintenance lifestyle in a safe and quiet community.
What Features And Amenities Can You Expect in a Patio Home Community?
Patio home communities are becoming increasingly popular as more and more people are looking for a low-maintenance lifestyle. What features and amenities can you expect?
When you live in a patio home community, you can expect low-maintenance living.
This means that your HOA will take care of lawn care, landscaping, and other exterior maintenance tasks. This leaves you with more free time to enjoy your leisure activities!
Another feature of patio home communities is that they often have age restrictions.
Many of these communities are 55+ communities, which means that at least one person in each household must be over the age of 55.
This ensures a more quiet and relaxed atmosphere for residents.
Finally, patio home communities typically have deed restrictions. These restrictions may limit your changes to your home's exterior.
For example, you may need to get approval from the HOA before painting your house or adding a new deck.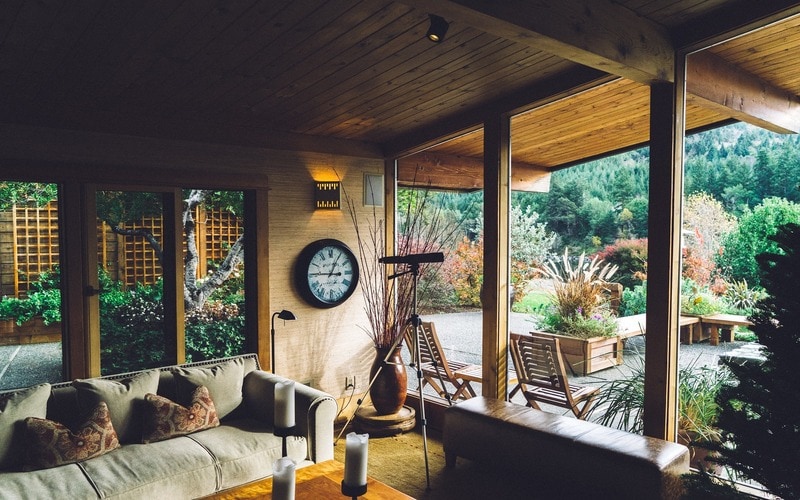 Image source: pixabay.com
How Much Do Patio Homes Cost?
Patio homes are a great option for people who want to downsize without giving up their yard.
They're also a good choice for young families who are just starting and don't want the hassle of maintaining a large home.
But before you buy one, it's important to know your financing options. Here's what some of you need to consider when financing a patio home.
The first thing you need to consider is the cost of the home itself. Patio homes can range in price from around $100,000 to more than $1 million, so it's important to have a budget before shopping.
Keep in mind that the cost of the home will also include the cost of the land it sits on, so if you're buying a patio home that's already built, you'll need to factor that into your budget as well.
Unlike condo owners, patio homeowners have yards to maintain.
Once you know how much you can afford to spend, you'll need to look at financing options.
If you have good credit, you may be able to qualify for a traditional mortgage.
However, if your credit isn't perfect, you may need to look into other options, such as FHA or VA loans.
Several lenders specialize in financing patio homes, so it's worth researching the best option for you.
Once you've found a lender, you'll need to get pre-approved for a loan.
This will give you an idea of how much money you can borrow and your monthly payments.
It's important to get pre-approved before you start shopping for garden homes to know exactly how much you can afford to spend.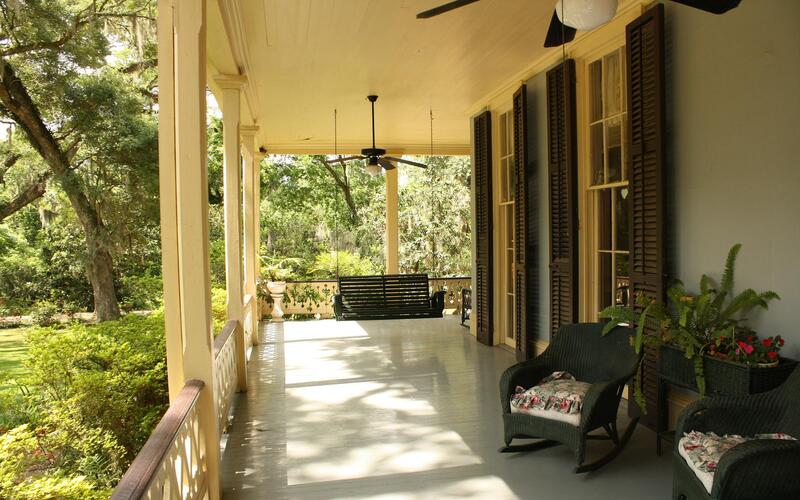 Image source: pixabay.com
Where Can You Find Patio Homes for Sale?
Patio homes for sale can be found in various locations, from suburban neighborhoods to retirement communities.
When choosing a patio home, it is important to consider your family's needs and lifestyle.
For example, if you have young children, you may want to choose a home with a fenced-in backyard.
If you entertain often, you may want a home with a large patio or deck. You should also consider the size of the home, as patio homes come in a wide range of sizes.
Once you have determined your needs, you can begin searching for patio homes for sale in your desired location.
When considering patio homes for sale, it is also important to think about your budget.
Patio homes can vary greatly in price, depending on their size, location, and amenities.
Once you have set a budget, you can narrow your search to homes that fit your price range.
Choosing the right option for your family can seem like a daunting task with so many factors to consider.
However, by taking the time to do due diligence with so many factors to consider in your research, you can find the perfect home to suit your needs and lifestyle.
Final Thoughts- What is a patio home?
A patio home is a great option for homeowners who want to downsize without giving up their outdoor living space.
These homes come in all shapes and sizes, so you're sure to find one that fits your needs.