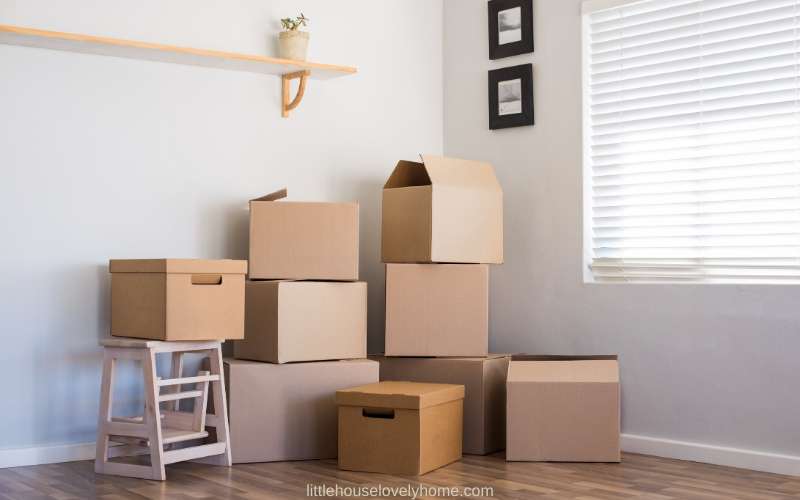 Inside: You'll find simple tips to help you easily declutter before moving house.
Trying to pack up but amazed by all the clutter that you've somehow accumulated throughout your house?
It's really quite shocking how it all just starts to stack up, right?
I've been there.
I used to buy "stuff" just to buy it but realized quickly that once the walls start to become lined, my brain was feeling just as cluttered.
Luckily, decluttering before moving house is a great way to dump the junk and have a fresh start.
Even though it might make you nervous to ditch some of your belongings, getting rid of it before you move to your new place is not only a practical purge, it really is a necessary one.
Need help your with move?
Sometimes, getting professional movers in can really reduce the stress of moving. Quick Moving Quotes is a one-stop shop to get quotes from multiple moving companies so you can make the best choice.
Check them out here
If you're needing a little boost to get over that hill of dread, here are some super practical tips to help you declutter before a move.
10 Effective Tips That'll Help You Declutter Before Moving House
Even though you might have a move on your mind, you can still take steps to get rid of a bunch of your stuff.
Make your move a fresh start in so many different ways.
1. Tackle one room completely before moving on to another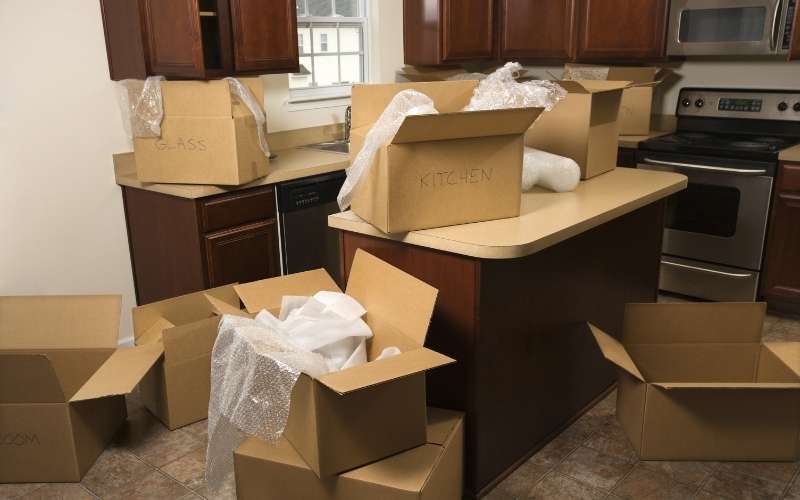 Let's face it. Moving and packing boxes can become a huge blur but if you're wanting to be effective, you need to stay focused.
Instead of running from room to room, stay focused on one room completely before leaving and moving on to another.
And if you find things that are in the room that don't belong, don't leave.
Just have a box out in the hall and place those items in there as you're working through. It'll keep you motivated and on track without having to leave the house.
2. Get your family on board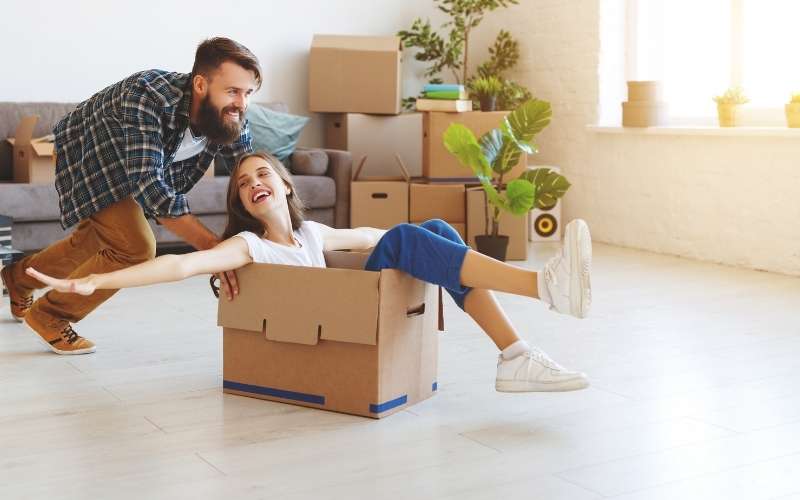 This is serious. If you're the only one in your house that is serious about decluttering, you're going to be running a three-legged race.
Don't fall into the trap where you think that you have to be the one to give up only your stuff.
For decluttering before a move to be effective, all members of the family need to participate.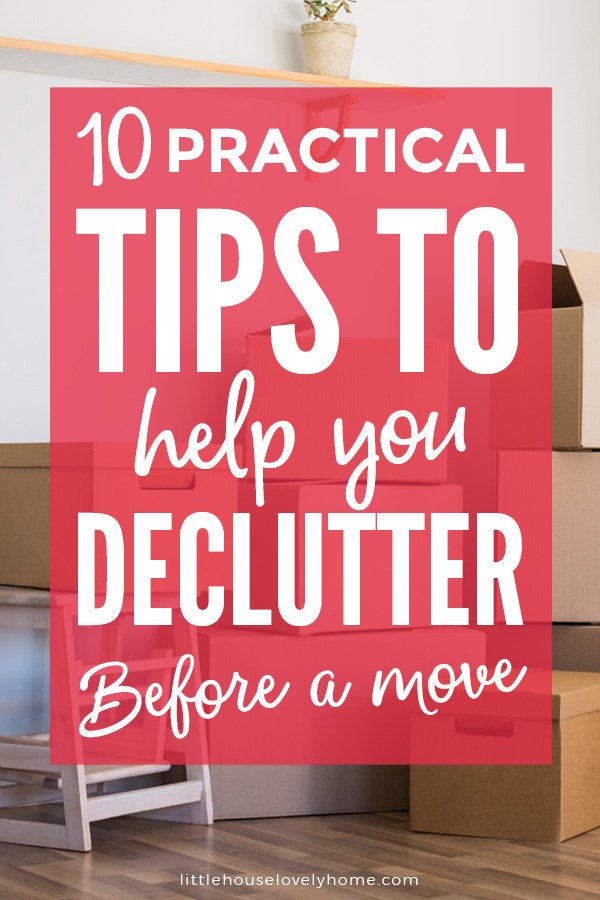 3. Dump all the things that are expired
If you really start digging in your shelves, you're going to be amazed at how many things are actually way past their expiration date.
I'm talking about food, medicine, supplies…you name it. Don't move all that junk to your next house. Get rid of it and move on.
Here are 47 Items You Can Declutter Right Away
4. Share your generosity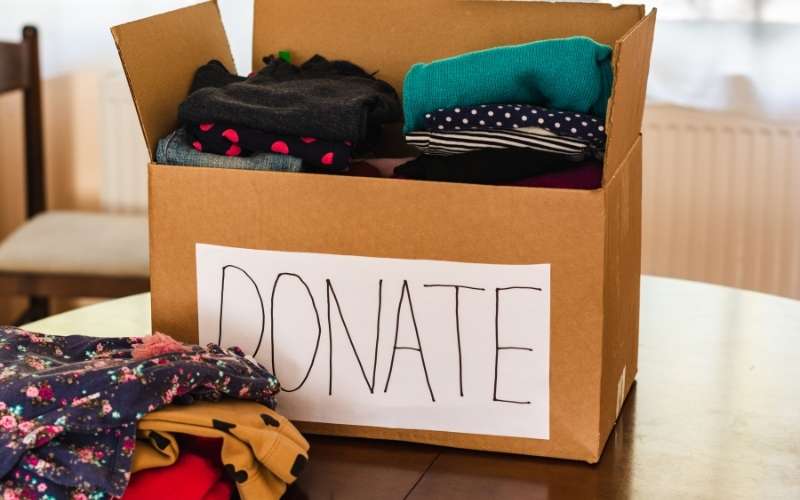 As I mentioned earlier if you're staring at all your junk and thinking "what in the world…", it's time to take charge as you're packing up those boxes.
In the same room that you're working in, set up a donation box, and add in the items that you haven't used in forever. (you might even find things that you didn't even know you had!)
Having a donation box set up in every room will help you declutter in a quick way and also pass on those perfectly good items to someone else in need.
5. Give yourself time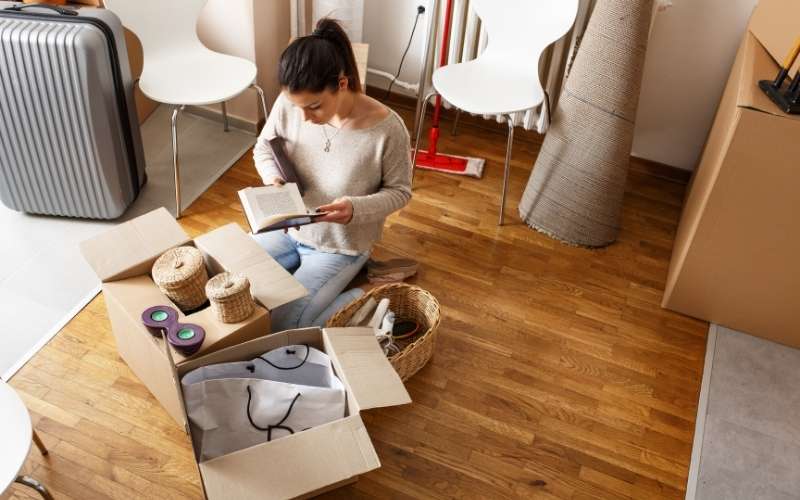 If you're anything like me, part of the problem when moving is that I wait until the last minute and just end up dumping everything inside a box.
It's the worst and it literally solves nothing.
You know you're moving, so make certain that you give yourself time.
Allow your brain to wrap around the idea that you're going to be relocating soon and then start mentally thinking of ways to be productive in how you approach it.
I like to call this the "giving yourself grace" period because moving can be stressful as is.
6. Be open to suggestions
Do you have a hard time letting stuff go?
Trust me, I'm right there with you.
Every single item you own probably does have some sort of thought or memory attached to it.
But there does come a point in time where you have to cut that chord.
Let things go. And if it's easier said than done, enlist someone else to come in and help.
Maybe your best friend or even your mom could talk a little decluttering sense into you to make you realize that you really don't need to hold on to all those Valentine Cards that you get from when you were in 5th grade.
An outside perspective can be a big help.
7. Make a list (and check it twice)
Yep, just like Santa.
Make a list of things that you know you want to take with you.
Everything else that is left over is just going to be "stuff".
This is a simple way to keep yourself in check and detach from some of the items that are currently cluttering up your home.
Related: 6 Quick Decluttering Projects You Can Tackle Today
8. Go room to room and photograph your home as it is now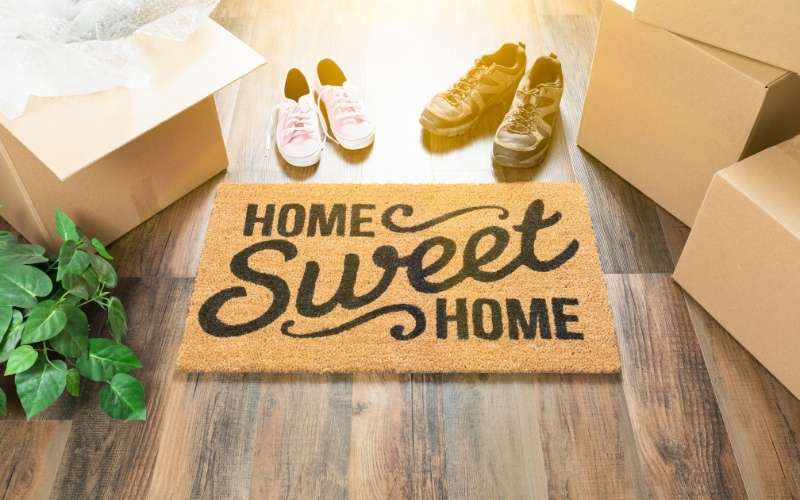 If you wake up in the morning feeling anxious or confined, there's a good chance it's because your house is filled with chaos.
This is an important feeling to not ignore and one that you actually shouldn't ever forget.
Grab your phone and go room to room and take some pictures of your current living situation.
Don't forget the closets and the drawers, too.
Then, as you're packing up to move, look back at those photos to see exactly what you're trying to avoid.
They're a simple reminder of how you don't want your new home to be.
9. Work in block timing
If you think that you're going to be able to knock out your packing for your move in a short time, don't do it.
All that is going to end up happening is you're going to get tired and start to not care.
And when you start to not care, this is when you just start dumping everything in your boxes to just be done.
Then, when you take all that stuff to your new home, you're literally right back to where you started.
Setting up a time schedule allows you to work hard, then rest and reboot your brain.
10. Only allow yourself so many boxes to pack per room
This will really put you to the test.
Give yourself 2-4 boxes per room to put all your stuff into.
Start with the most important items and go from there.
Once the boxes are full, they're full.
Everything else that is leftover in the room needs to be donated, trashed, or somehow find a new place to live.
Talk about some super simple and effective decluttering tips, right?!
As long as you can apply these, you're going to notice a big decrease in what you're taking with you to your new home.
No one needs to move to a new place that is open and clean to just reline the walls with all the same old junk!
Related: 10 Benefits of Decluttering Your Home That Will Change Your Life
Do you have any other effective decluttering tips to help with a big move?