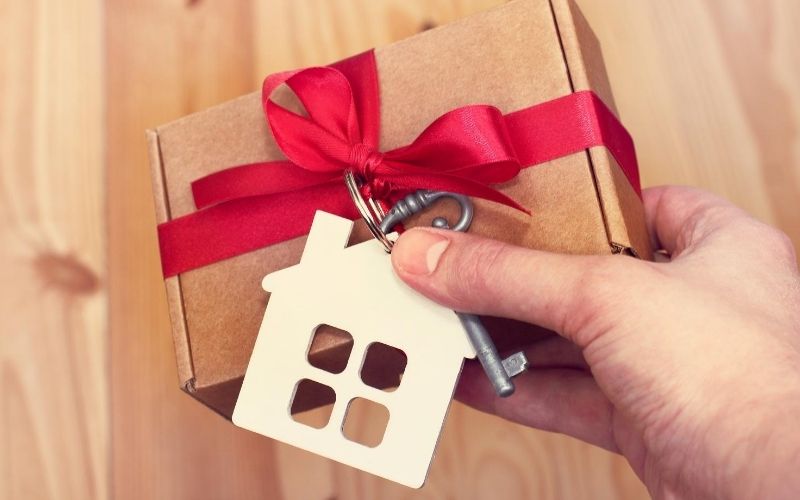 Inside: Affordable and simple housewarming gifts for people living in tiny spaces.
Do you know someone who's making the move to a smaller apartment or smaller house?
If so, it's time to find the perfect housewarming gifts!
Just keep in mind that since they're living in a small space, they more than likely have the same mindset about living as minimally as possible so your gift should reflect that as well.
It's totally possible to give a little gift but make it have a big meaning or impact. Long gone are the days when size really matters!
Giving the gift of tiny and unique is way cooler than giving the gift of something over-the-top and massive.
Just in case you need a few awesome housewarming gifts for people who live in small houses, here are some super tiny and adorable ideas that are certain to please!
10 Housewarming Gifts For People Who Live In Small Homes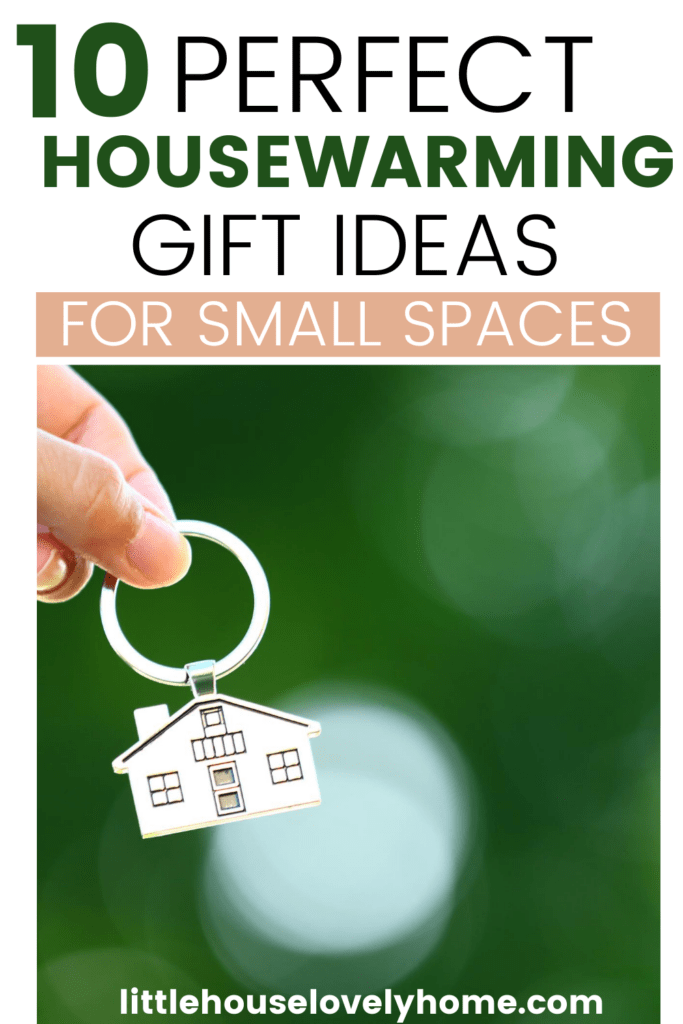 Even if your friends are living inside a space the size of a shoebox, there is always something out there to gift them to welcome them to their new "cozy" home.
1. Breakfast Sandwich Maker
STOP. This kitchen appliance is about to rock their world. (and quite possibly yours, too).
It's a super-compact way to create a sandwich that's full of flavor and taste.
If they don't have much space in their kitchen, this breakfast sandwich maker can be a real game-changer! Everything made all in one simple appliance that's also a breeze to clean!
Go ahead and put two of these in your shopping cart because you're going to want one as well.
Related: 10 Cheap No-Pantry Solutions for Kitchens With Little Storage
2. Pay for Netflix for a year
If you stop and think about it, it's time to acknowledge that your friends are downsizing to a small house so do they really want more "stuff"?
Instead of giving them something to figure out what to do with it, pony up the cash and pay for their Netflix subscription for the next year.
This is a great gesture to take away a monthly bill and does nothing at all to clutter their home.
3. Outdoor patio set
Those who move to small houses tend to spend a lot of time enjoying the beautiful outdoors as well.
One of the coolest housewarming gifts that you could gift would be an awesome patio setfor them to use!
They can easily set it up outside their tiny home and step outside to enjoy it as often as they want.
4. Flat Screen TV
Without a lot of room in their new place, flat things matter.
Give them the gift of a brand new TV but make certain that it's one that they can hang up directly and flatly against the wall.
They'll be able to fire it up for a night of relaxing and loving the fact that it's not taking up any of their usable space.
5. Piece of customized art
Even small spaces need beautiful art on the walls!
If you know a local artist that can create something special, you've just found an amazing housewarming gift for your friends.
Better yet, if you're an artist, why not create a one-of-a-kind piece of art yourself?
6. Gift Cards
Sometimes, the best gifts are the ones that you can hand off to your friends and let them pick out what they want on their own.
Amazon gift cards
are a totally acceptable housewarming gift to give.
(As are any other type of gift cards – they make the perfect minimalist gift)
7. Linens and Bedding
We all know that people gotta stay warm! Plus, adding a few layers on an already existing bed that's taking up space means that you're giving them something that they need without taking up any square footage in their home.
Think blankets, sheets, pillowcases, duvet covers, weight blankets…you name it.
There's just something cozy about having some good, soft bedding laying around the house.
8. Space-Saving Cookware
People gotta eat, right? But who says that they need a ton of pots and pans that are going to take up all of their cabinet space?
This is where this set of space-saving cookware totally rocks.
In one big stack, they can all sit and be easy to use as needed. They'll more than likely fit in once nice storage area without any sort of issues at all.
Related: 24 Insanely Clever Ways to Organize Your Small Kitchen
9. Wall Mounted Storage Cabinet
Even though your friends are going "small", they'll still need to find ways to have some storage space.
Since they want to use all their "livable" space in the best way possible, it just makes sense to start storing things on the walls and maybe even the ceilings!
As you can see from this storage cabinet, it offers a ton of storage and looks really great as well.
Perfect for books, movies, and anything else tiny that they bring with them into their new tiny home.
10. Rechargeable Neck Lights
Talk about one of the coolest inventions, ever! If your friends love to read, it just makes sense that reading lights are a must.
There's no way in a tiny home or apartment that they'll be able to sit up and have a light on in a room without disturbing everyone else in the house.
This is where these rechargeable neck lights are perfect.
They can easily use the lights to hang around their own necks and point right down at their page.
It's a super simple way to have control over when and where they can read while not having to worry about bothering anyone else.
Plus, the lights are rechargeable so there's no need to deal with annoying batteries or having to run to the store.
Sometimes the best housewarming gifts are the simplest ones.
See how easy it can be to find housewarming gifts that won't cause an overcrowding issue in their new small home or apartment? And honestly, any type of gift will do.
Just make certain to respect them and their space before you purchase anything that they might not have room for.
It's also a good idea to check and see if they have a registry anywhere, too!
Related:
Do you have any other simple and small housewarming gifts that you'd add to the list?