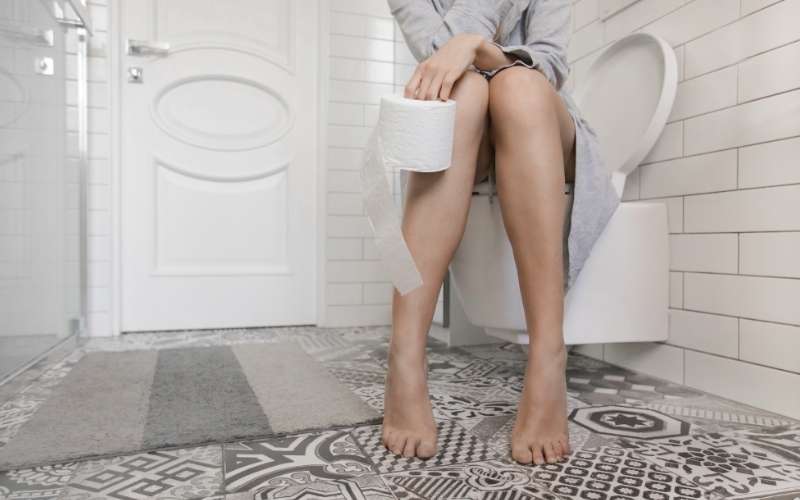 If you've ever remodeled a small bathroom, you'll know that figuring out where to put the toilet paper holder in a small bathroom isn't always the easiest problem to solve.
Small bathrooms tend to require maximum creativity in order to fit a toilet pan, vanity unit and shower cubicle, and for those big details, we plan and make sacrifices.
But when your contractor asks you where to put the toilet paper holder, you'd be forgiven for completely dropping the ball (guilty!).
So, let's get down to brass tacks.
The toilet paper holder needs to be within reaching distance of the toilet bowl. No one wants to have to stand up off the toilet bowl after doing their business to grab some toilet paper.
This is disgusting, unhygienic and just plain yuck. Not an option, people!
In an ideal world, the toilet paper holder would be placed on the wall directly adjacent to the toilet.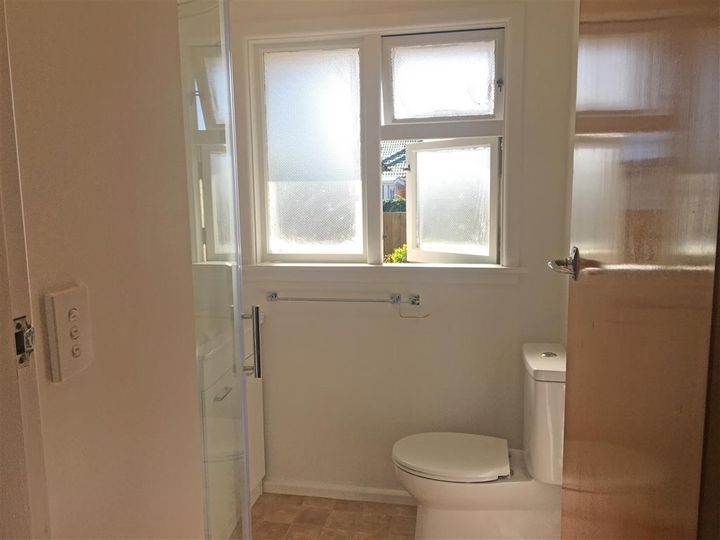 According to the experts at Lowes, "…A standard rule is that toilet paper holders are set about 26 inches above the floor. It should also be 10 inches in front of or next to the toilet."
If you have that kind of clearance and space available, Bob's your uncle.
But what if your small bathroom doesn't have an adjoining wall or cabinetry where you can mount a toilet paper holder?
Fear not, my small-bathroomed friend. There are many options which I'm going to cover below.
5 Toilet Paper Holder Options for Small Bathrooms
The Freestanding toilet paper holder from iDesign is wildly popular on Amazon for good reason.
It offers storage and a toilet paper holder for a great price.
Some reviewers have noted the toilet paper holder can tip, but I think adding a small weight to the base of it would sort that out.
A freestanding option such as this can work really well in a small bathroom with limited space as you can place it anywhere you like.
The Mallboo Toilet Storage Rack not only provides a handy toilet roll holder, it also offers ample vertical storage that is so needed in a small bathroom.
The simple design looks great and you can stash a few extra rolls on one of the three shelves just to be extra sure you won't run out.
This neat freestanding toilet tissue holder will go anywhere you put it.
It's slimline and stylish, as well as practical.
This is the best option if you need to put a toilet paper holder in a tiny bathroom and there is no other option.
I think we're beyond pretending we don't bring our phones to the bathroom.
But having somewhere intentional to stash it while you're taking care of business is a nice touch.
This super clever toilet paper holder shelf doesn't require you to drill into the walls as it comes with strong glue (it also includes screws if you do want to drill it in).
Some reviewers have mentioned they mounted it with super strong double sided tape which is a nifty solution for renters.
Either way, it looks great and does the job in a small bathroom.
Often a last resort, the over the tank toilet tissue organizer requires you to lift the tank lid just once to secure the toilet paper holder.
Then you simply reach backwards to access the toilet paper.
Best for micro bathrooms, and people with bendy backs.
Also take into account the clearance at the side of your toilet. If it's hard up against a shower curtain or wall, then you may need to think again.
But still, a super clever idea for storing toilet paper in a small bathroom.
Related: