The layout and design of your house will depend on how many different types of rooms you want in it.
We all know the basics: bedroom, bathroom, living room. But what about sunrooms? Basements? Attics?!
If you're not sure what type of room would be best for your needs then this article should help guide you through the process.
23 Types of Rooms in a House
The rooms in a house are as unique as the house itself, and their number will depend on your personal taste.
A room that's not listed below doesn't mean it can't exist in a home – this list is just to provide an example of what types of rooms are out there!
Here are some types of rooms found in a regular household:
1. Bedrooms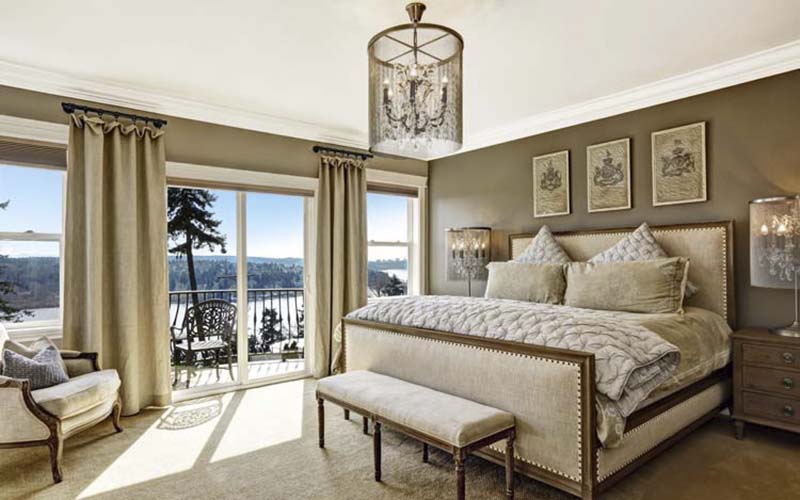 Bedrooms are one of the most essential rooms in any home since we all need a secure space to sleep.
Bedrooms range from tiny studio units to spacious master bedrooms with walk-in closets, wall-mounted TVs and en suite bathrooms.
The layout of a bedroom can vary, depending on the house itself.
They are usually located near the living room or are along a hallway so that they are separated from larger noisy rooms.
2. Living Rooms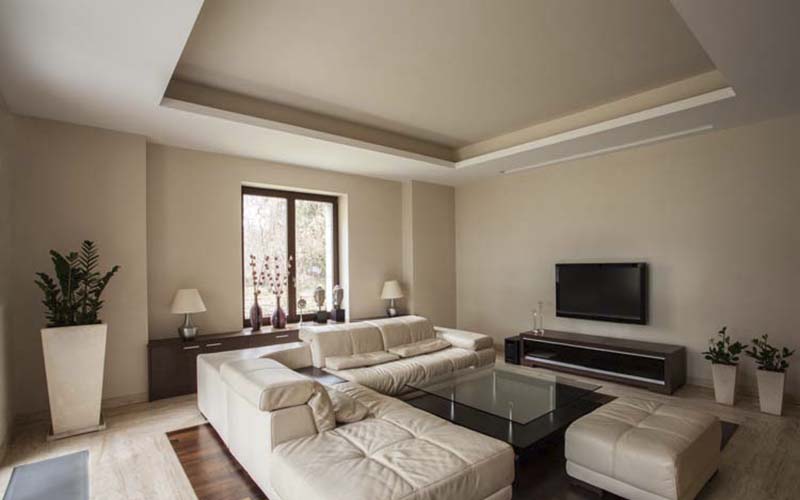 Living rooms are a great place to host guests, have family time or just relax with some snacks.
This room is usually spacious and open.
It usually includes one or more couches, a couple of chairs, a coffee table or similar alternative, an entertainment system, and some other decorative items.
3. Basements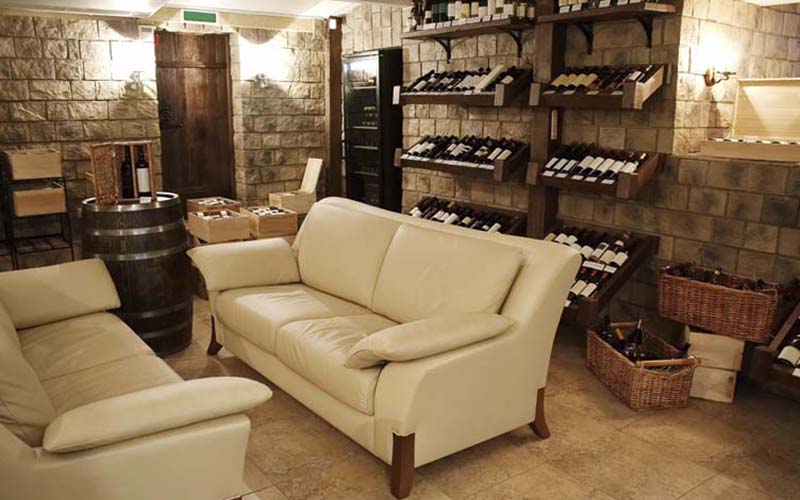 Most people don't think about basements as rooms but they actually qualify!
Basements are below-ground spaces that can be used for numerous purposes such as storage, guest bedrooms, and even as wine cellars.
They usually have no windows, or garden-level windows, and are lit by artificial means.
A basement is often used as a space for activities that require lower light levels, such as watching television or playing video games.
Basements can be finished to have drywall on the walls just like any other room in the house, but it's more common to see exposed brick or stone because of their industrial since they are used for storage or as a workspace.
4. Kitchens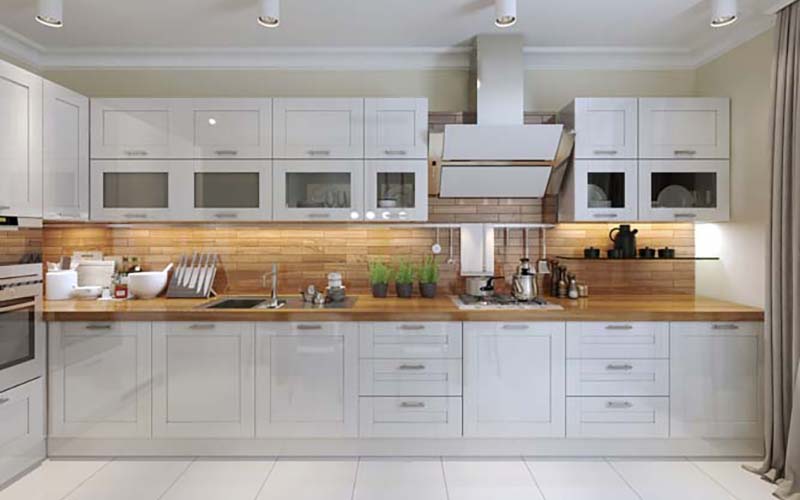 A kitchen is the heart of every house.
This room usually includes a stove or oven, fridge, sink, countertops with cupboards above them for storage space.
It also may contain a table or a pantry for storage. A kitchen is the room of choice for many homeowners due to its central location in the house.
There are many types of kitchens out there, ranging from traditional to modern. This room can be used by multiple people at once which makes it ideal for families or anyone who lives with housemates.
5. Bathrooms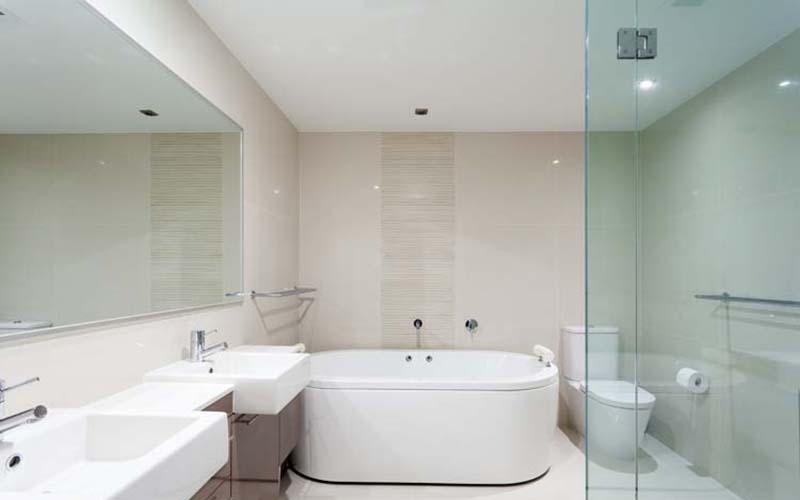 Bathrooms are another essential room for the home.
They contain a sink, toilet, and bathtub or shower, depending on the owner's preference.
A bathroom is usually located near the bedrooms of every house because it needs to be accessible at all times of the day.
This room can vary greatly in size and even have sub-rooms within it that can provide privacy around the tub or toilet area.
Their lighting also varies. Many bathrooms have bright light fixtures, usually above a mirror.
Some also have windows that let in natural light as well.
Some have storage spaces such as cabinets and linen closets while others just have a medicine cabinet above the sink.
6. Sunrooms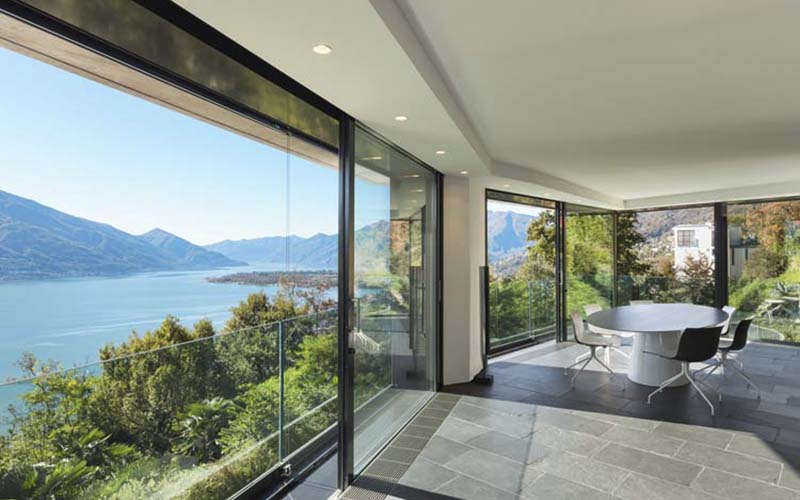 Sunrooms are rooms that allow sunlight in but provide shelter from the elements.
They often have glass walls to let light in and can be used for relaxing or entertaining guests during the summer months when it's too hot to use other parts of the house.
A sunroom is also referred to as a solarium and can be attached, detached, or even built into the design of another room such as an office space.
A sunroom is usually located near a living room because they serve similar purposes – both are spaces where people can relax and enjoy themselves or entertain guests.
7. Attics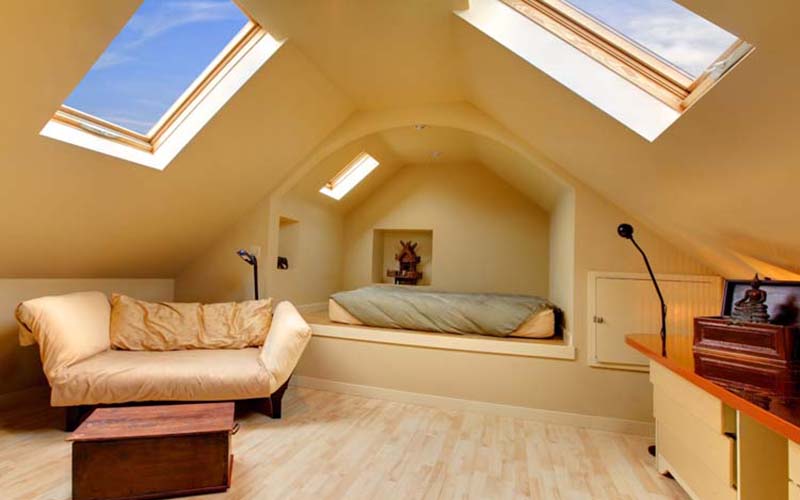 Attics are space above a house that is used to store unused items and can be accessed through the roof with stairs or an attic ladder.
They usually have little light and little to no insulation, making them not very comfortable.
An attic can be used as a playroom for kids since it's usually empty and big enough to let kids run around and play freely.
Given the proper lighting and insulation, it can even be used as a bedroom.
The roof on an attic can be slanted or flat depending on the design of the house.
This means that there is usually a lower ceiling in an attic than other rooms and that the attic may have slanted walls.
8. Dining rooms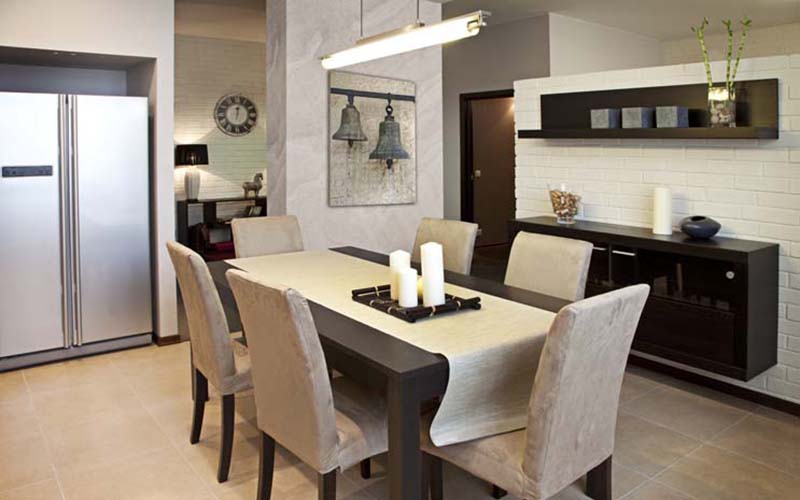 A dining room is a space in the house where people eat their meals.
It can be a continuation of a kitchen or an entirely separate room.
It usually contains a dining table, chairs, and some other supplementary items such as a china cabinet or buffet.
A dining room is usually located near the living room and kitchen because, this way, it's accessible for visitors and homeowners alike.
It's a great room to display a favorite piece of art or china set on the walls or cabinets.
Dining rooms also have a variety of windows, ranging from large glass windows to tiny portholes.
Some have a view of the backyard while others look at the street or another room in the house.
The amount of sunlight that comes into this room also varies depending on the window placement.
9. Laundry Rooms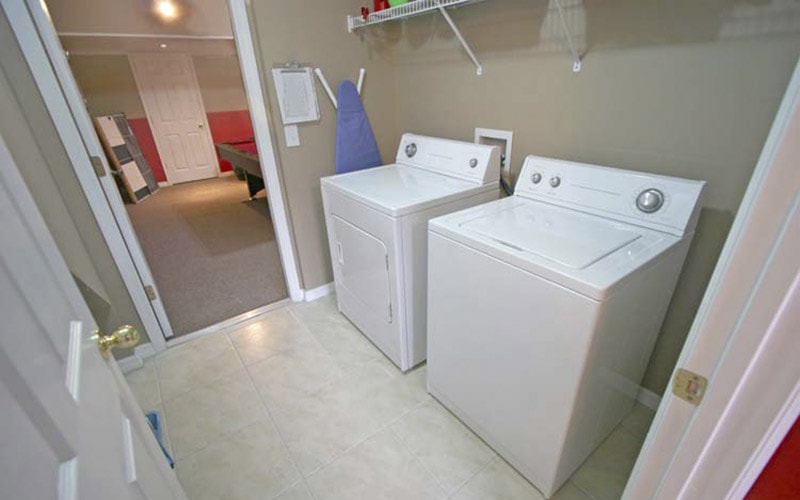 A laundry room is a space in the house where clothes are washed and dried. It usually contains a washing machine, dryer, cabinets, and a sink.
The benefit of a laundry room is the ability to close the door and minimize the noise from the machines. It's also a great place to store household cleaners, brooms, mops, vacuums, and buckets if there is space.
If not, a laundry room can also double as a mudroom with coat racks and umbrella stands. In some cases, the washer and dryer are located in a separate room from the sink and cabinets.
10. Home Offices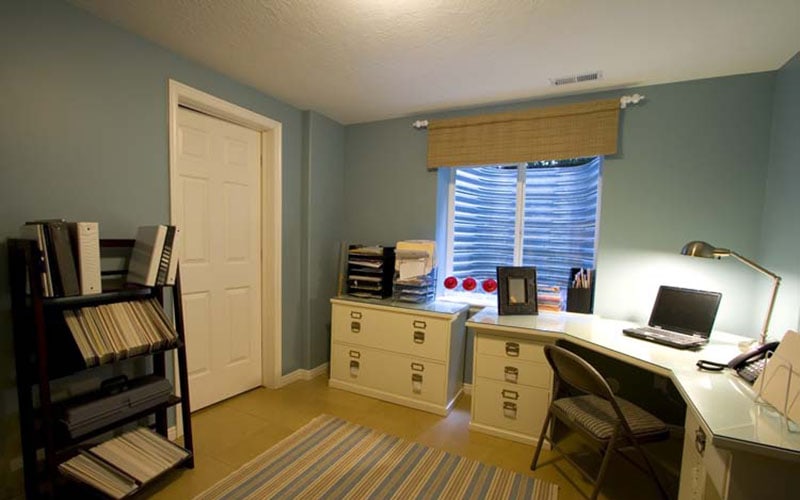 Home offices have become more popular in recent years as people look for ways to work remotely.
A home office usually includes a desk, a chair or two, some bookcases, and cabinets for storage.
It can also have file cabinets depending on the nature of work done there. A home office can be used for anything from writing to Web design.
Some people run online businesses out of their homes and need a separate room to avoid distractions from family members.
For others, it's a place where they can get work done without interruptions or distractions.
People may need to carry inventory or other special equipment in their home office such as a computer with multiple monitors.
They can also vary greatly in size.
A home office is less standardized and more often depends on the need of the homeowner.
11. Playrooms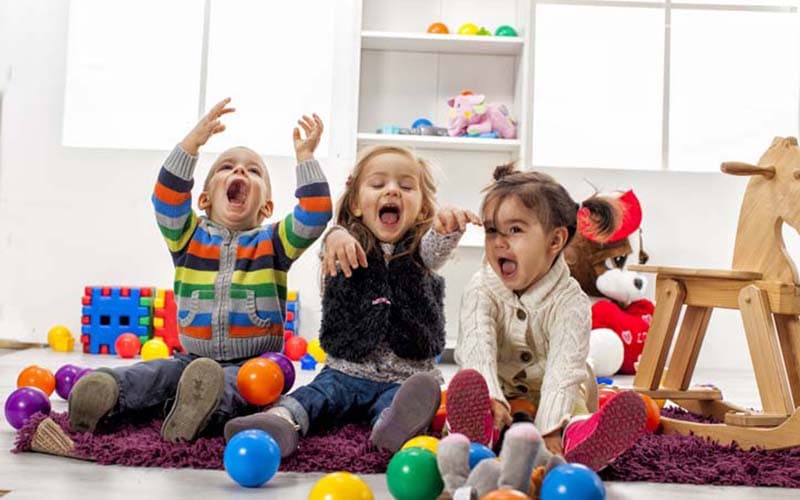 A playroom is a space where kids can do activities such as coloring, playing board games, and reading.
These rooms are great because a child can leave some of their supplies and toys out without them getting in the way of the living room or bedroom.
They are often more colorfully decorated than the rest of the house. They are also often filled with non-porous and durable furniture, such as plastic or metal.
Kids can spill food and drink on these surfaces without worrying about stains that are impossible to clean up later.
A playroom can also double as a classroom for homeschooled children where they can do lessons and activities.
If the playroom doubles as a classroom, then it is usually kept in a more organized fashion.
12. Home Theaters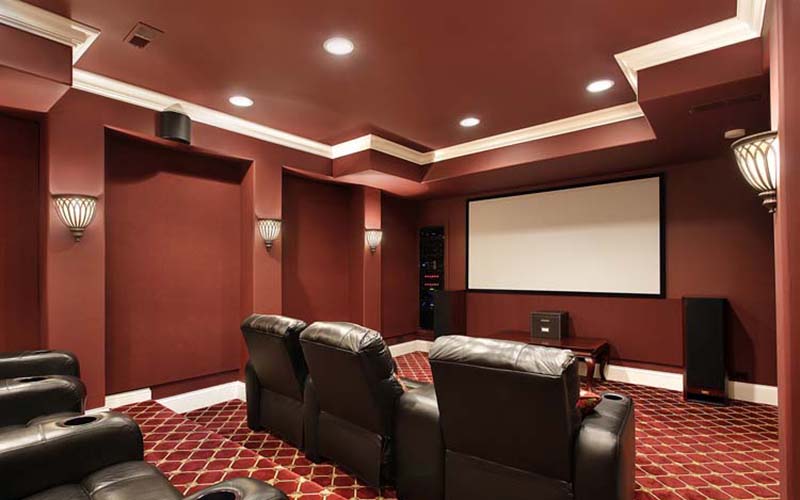 Home theaters are rooms that contain a big screen TV, surround sound speakers, and comfortable seating.
This is where people can watch movies or sporting events.
They are very popular in the United States and Canada.
They come in many different shapes and sizes, ranging from a garage converted into a theater to a room with a large movie screen.
The screen is either a standalone television or a projector and screen setup.
Home theaters often have dramatic lighting and a high-quality sound system.
13. Rec Rooms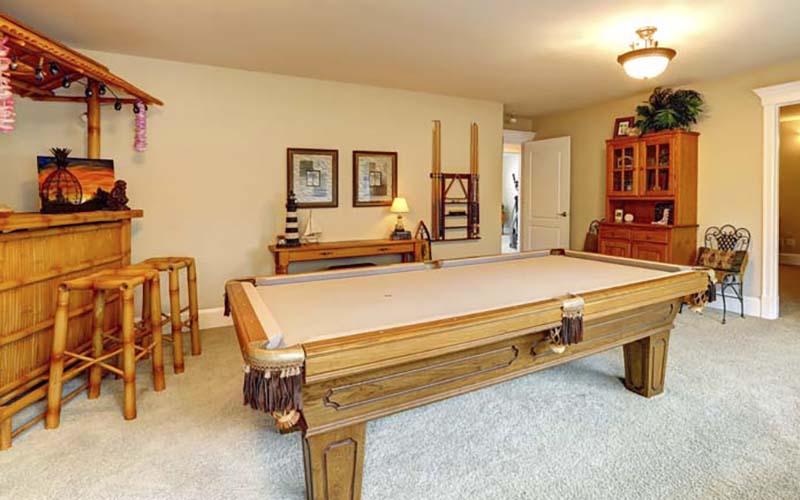 A rec room is a space where family and friends can gather for game nights, movie nights or parties.
It is usually a large room that contains several comfortable couches and chairs as well as some comfortable rugs or carpets.
It's a great place to do projects or homework because it has plenty of comfortable space.
Rec rooms are also a great place to store entertainment equipment such as video game systems, board games, and puzzles.
These types of rooms are usually brightly decorated with accent walls and flooring.
14. Dens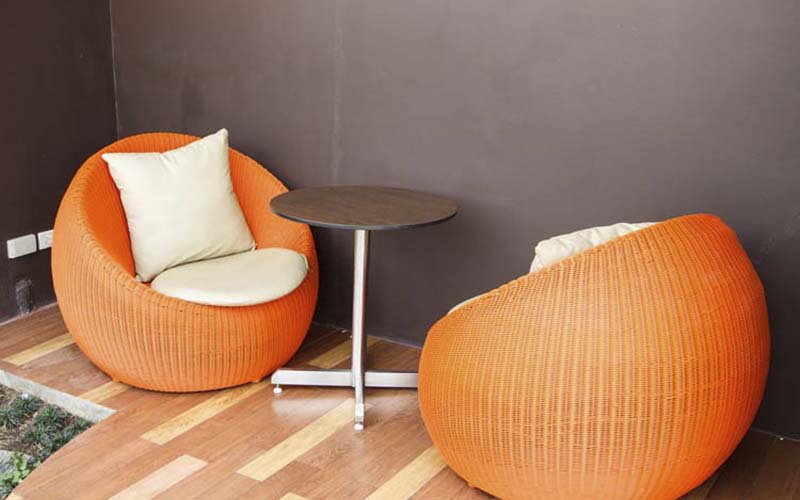 A den is a cozy room that is designed for comfort and relaxation.
It often has a fireplace, comfortable couches or chairs, many bookshelves filled with interesting books, and a television.
Dens are sometimes located near the master bedroom or another room that is used for entertainment purposes.
It could also be a cozy room that is next to the kitchen and family and dining rooms.
15. Patios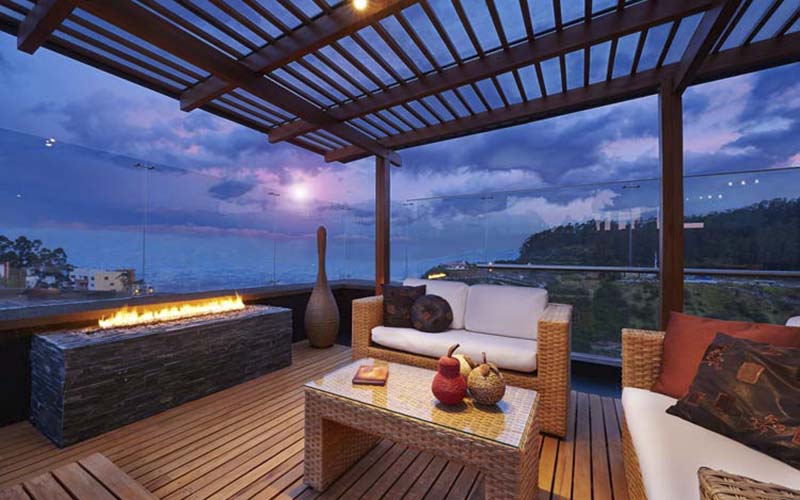 A patio can be outdoors or indoors, depending on the type of home and climate.
It may be screened and covered with a roof or it may be open and uncovered.
A patio can be a large or small area that is used for relaxation and entertaining guests.
It usually has enough space to put several comfortable chairs out with side tables or a large farm table.
Many people also add umbrellas or awnings for shade.
People use their patios to grill, have cookouts or parties with friends and family.
They can also be used as a garden or for growing small plants and flowers.
16. Guest Rooms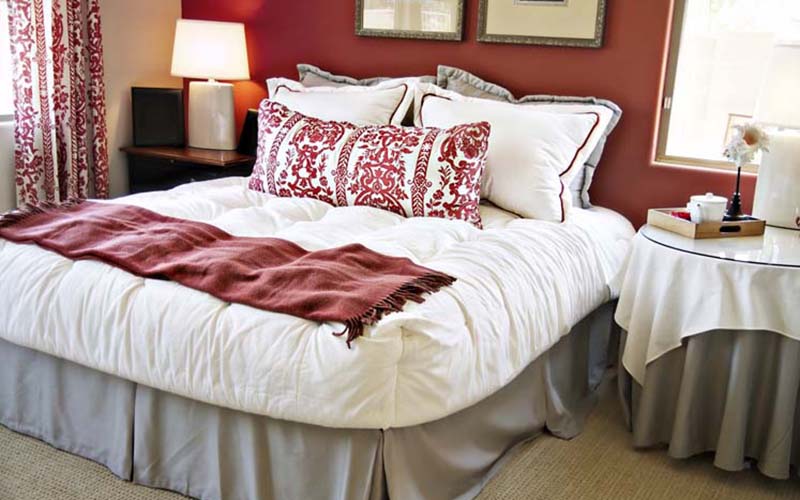 A guest room is a space in the house that people can use when their friends or family come to visit.
It has a comfortable bed, storage space for luggage, and a dresser.
The room ideally also has enough seating for guests to sit down if they want to read or watch TV.
Some guest bedrooms come with a guest bathroom that may or may not be attached to the room.
Guest rooms are often decorated with warm neutral tones to provide a calm environment for guests and travelers.
They should also have heavy window dressings that keep out lights so that guests can have uninterrupted sleep.
17. Garages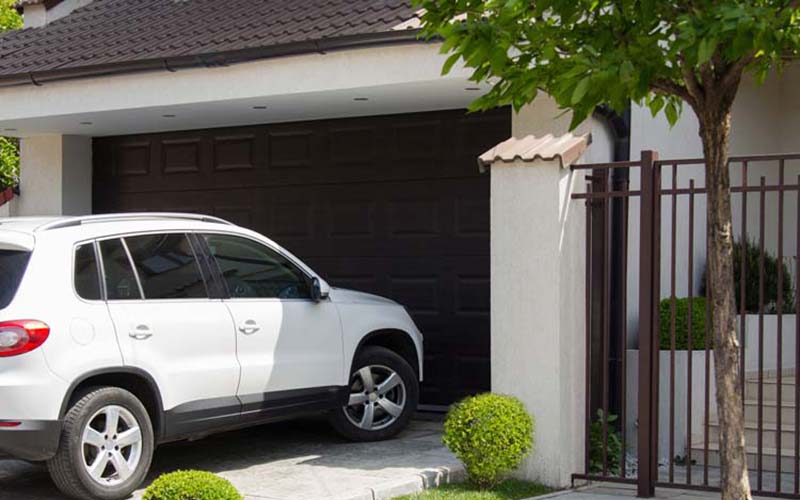 A garage is a space where people can house their cars and store tools, lawnmowers, or other equipment.
It usually has high ceilings and a concrete floor.
Some garages have workbenches, shelves, and pegboards that are used for organization.
These types of rooms can also be used as a workshop for hobbies or projects.
A garage can also be used as a storage unit to house large tools and equipment that aren't being used at the moment.
It can also be used as a space for other types of transportation such as bicycles, scooters, or motorcycles.
Garages don't usually have air conditioning or heat.
However, they can be converted to include this if needed.
Many people have turned their garage spaces into a home theater or a man cave with comfortable seating, televisions, and game systems.
18. Storage Rooms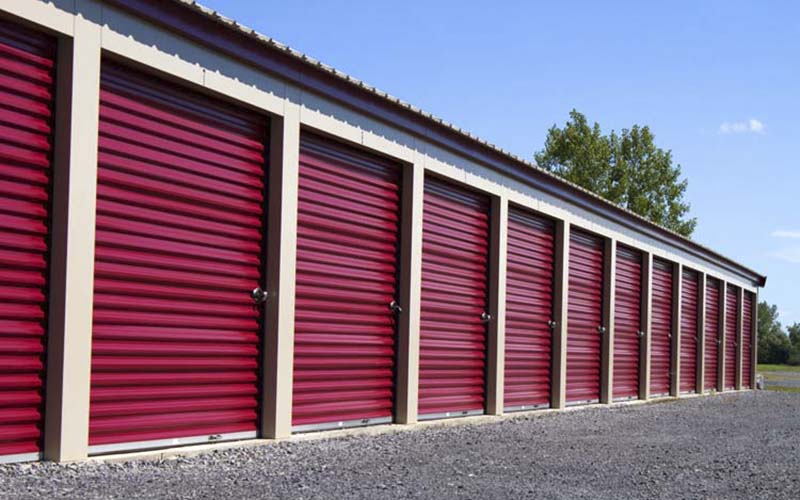 A storage room is a space where people can store items that they do not need to use on a daily basis.
These types of rooms are usually located in the basement or up on the second floor.
They are useful for storing seasonal clothing, holiday decorations, and other items that people do not want to put up in their closets.
A storage room should have enough space for people to move around and store furniture or large items.
It often has shelves, racks, or bins for organization.
Many people will buy large plastic tubs that are clear so they're able to see what's inside them without opening them.
19. Home Gyms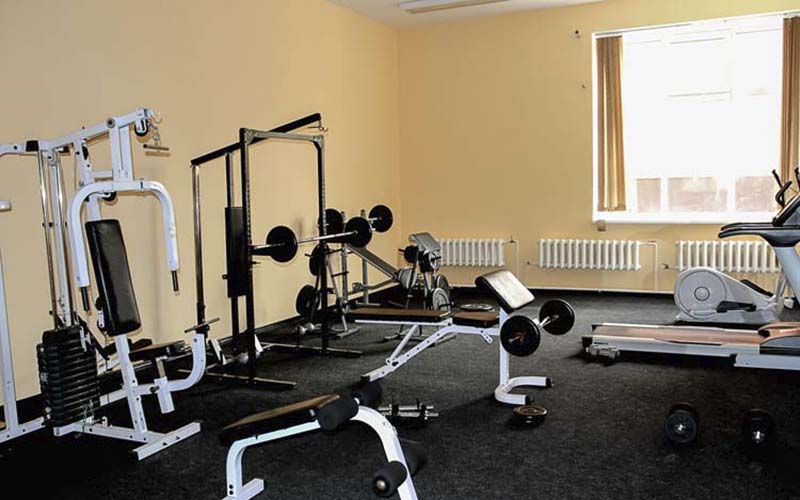 A home gym is a workout space that people use to stay in shape.
It usually has exercise machines, free weights, and elliptical trainers.
Many people also include treadmills, stationary bikes, and other types of equipment.
A home gym should be located in an open space with plenty of room for people to move around.
People will often have their home gym in a spare bedroom or basement space, but it can also be in a garage.
People who work out in their home gym will decorate the room with workout equipment, inspirational images, and motivational quotes.
Many people will also add a small television or sound system to their home gym so they can watch workout videos, shows, or movies while they are exercising.
20. Home Bars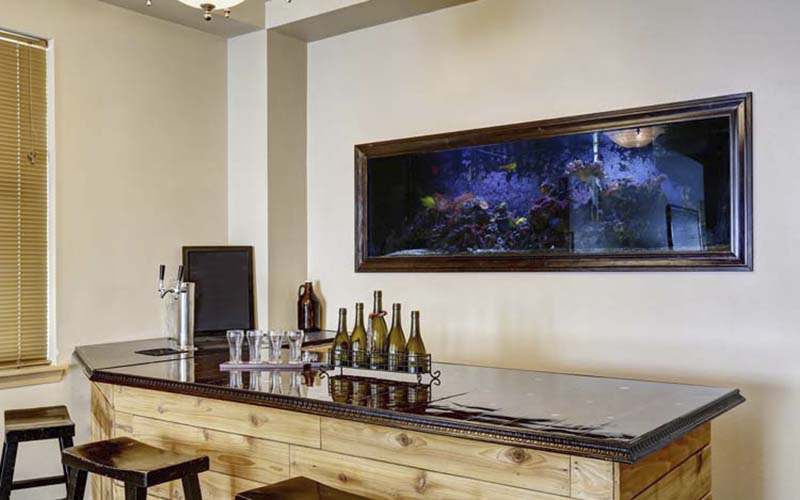 A home bar is a place that people can entertain guests and family members.
It has storage space for glassware, liquor bottles, mixers like soda or juice, and often has an ice bucket or fridge.
Some home bars also include a sink to wash glasses when they are dirty.
A bar should have enough space to accommodate guests.
It often has a countertop, stools or chairs, and creative lighting as well.
People will often hang pictures or decorative items on the wall that have to do with their favorite past times or hobbies.
The bar should also be clean and free of clutter so people can move around easily.
21. Home Libraries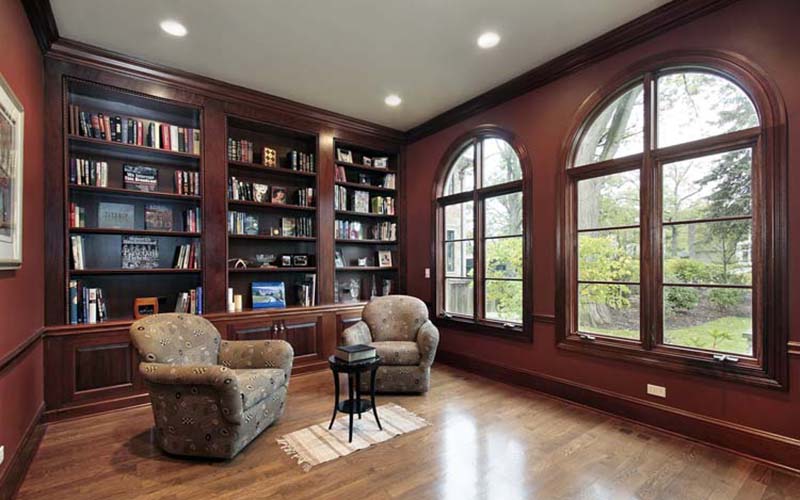 A home library is a place where books are kept. This room typically has floor-to-ceiling bookcases filled with books and a large table or desk for work.
People will also put up comfortable chairs to read, study, or research in this room. Home libraries should have enough space to accommodate many bookshelves.
It often has large windows that let in natural light, so people can read easily without straining their eyes.
These rooms are usually located in more quiet sections of the home so that it's easy to focus.
22. Man Caves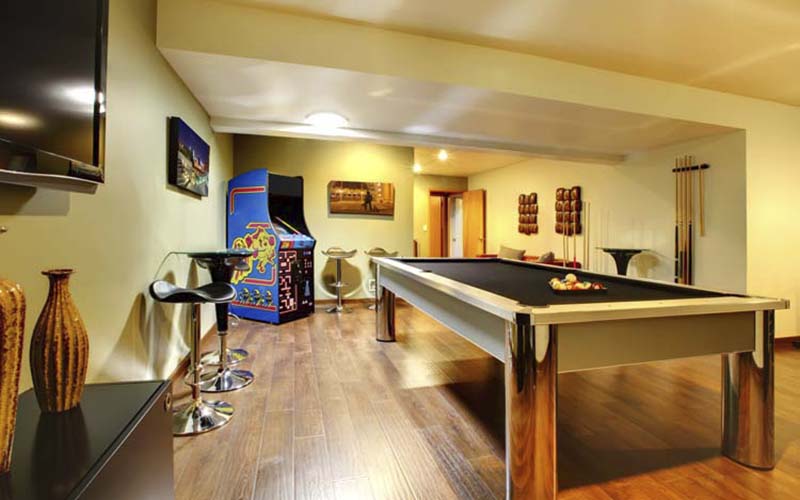 The ever-popular man cave is a room type where men can do their own thing.
It is decorated to have a masculine appeal and often has a pool table, poker table, or bar area.
A man cave could be decorated with sports memorabilia, posters of cars and motorcycles, trophies for winning events, a television, and other items that a man would enjoy.
Many men will decorate their man cave with comfortable seating, bar stools, or couches so they can relax after a long day of work.
23. Walk-in Closets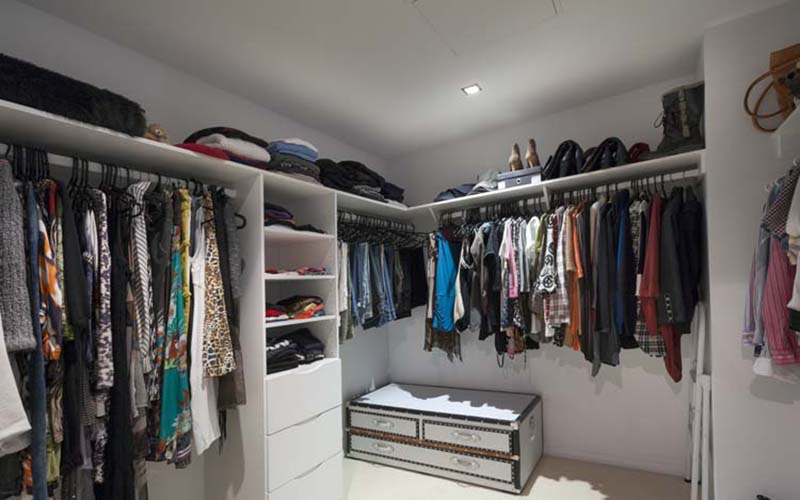 A walk-in closet is a room where people can store their clothing.
Many of these closets are large enough to accommodate multiple items like dresses, shoes, jackets, and even floor space for people to store their luggage.
A walk-in closet should be large enough so that it's easy for people to move around inside. Many of these closets have shelves, racks, and hangers, so clothes can be stored in an organized way.
The room usually has good lighting, so people can easily find the clothing they need.
Final Thoughts
A house can have a variety of different room types that serve specific purposes.
The room type should be chosen based on the homeowner's needs and preference, but it should also be functional for guests who visit.
The best part about finding or designing the types of rooms in a house is that you can bend the rules.
If you want a home gym with a wet bar, then go for it! It's your house and as long as everyone stays safe, there is no wrong way to design it.