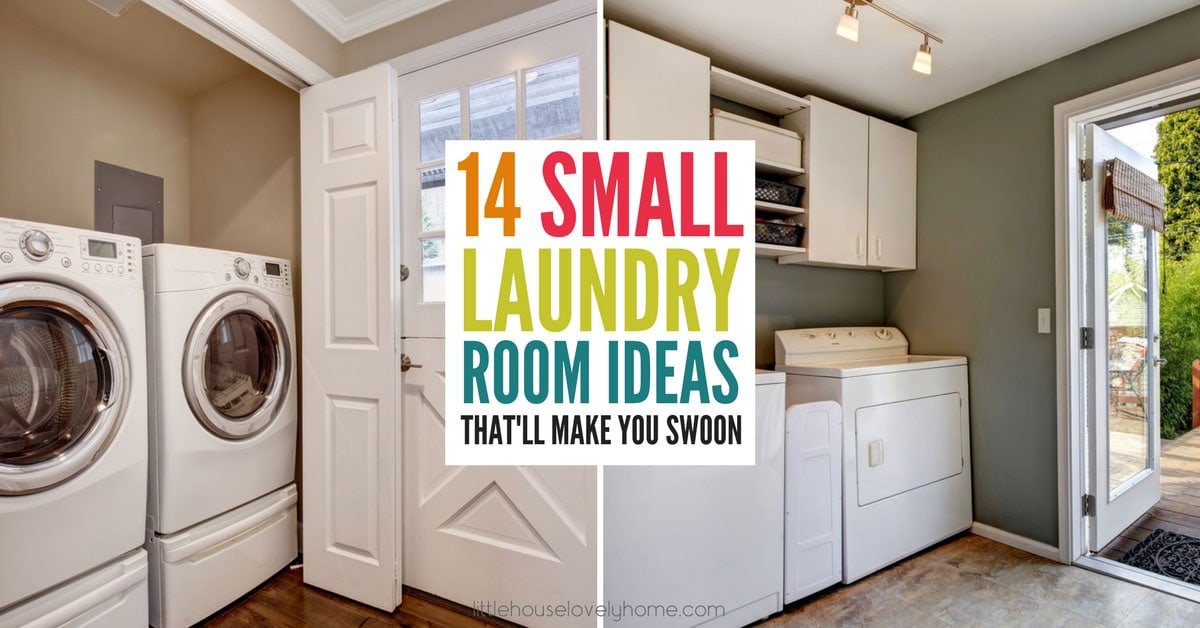 When we moved to a smaller home, I promised myself I'd do what needs to be done to make the space workable for our family.
That most definitely includes a renovation of our tiny laundry room.
I never knew I could be so excited about a laundry room renovation until I had kids.
Our tiny laundry room is going to require some serious creativity to make it into the combined laundry and mudroom we need.
Since I'm actively researching our laundry reno, I thought I'd share with you some of the best small laundry room ideas and designs so you can be inspired too.
15 Genius Ideas to Make The Most of Your Small Laundry Room
I strongly believe a small laundry room can still be a functional space for a family if we are smart with layout and design.
1. Use full height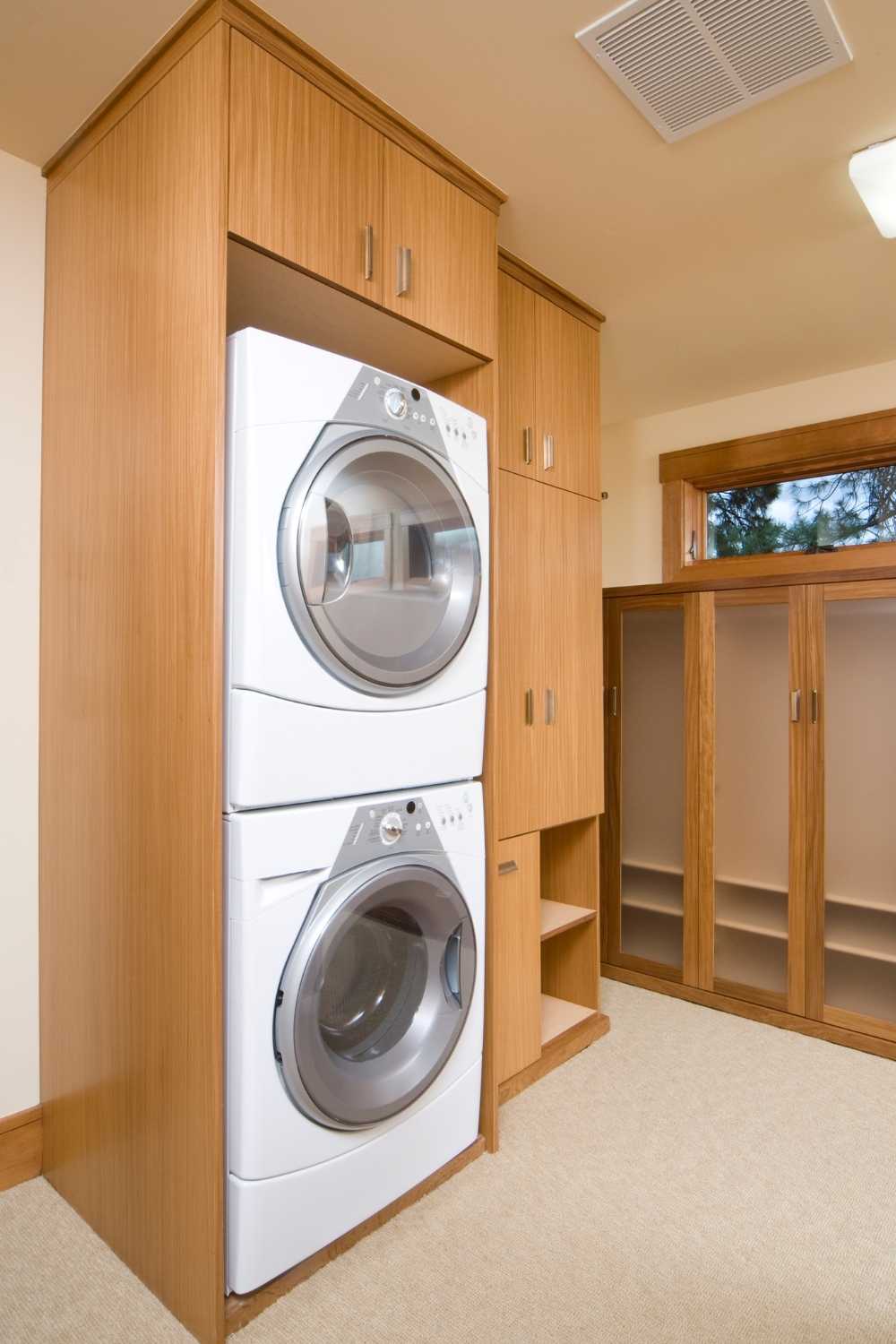 One of the smartest laundry room design ideas is to use height to your advantage.
If you have a stackable washer and dryer, you can fit a functional laundry room into a tiny space, or even a laundry cupboard.
This image above is really taking space saving laundry room ideas to the next level. Not only have they stacked a washer and dryer, they also have an extra storage cupboard up top for more storage.
Depending on the width of your washer and dryer, this could be achieved using cabinetry made for a refrigerator, so it may not even require custom cabinets. Check your measurements to see if this could work for you.
2. Build accessible storage under your appliances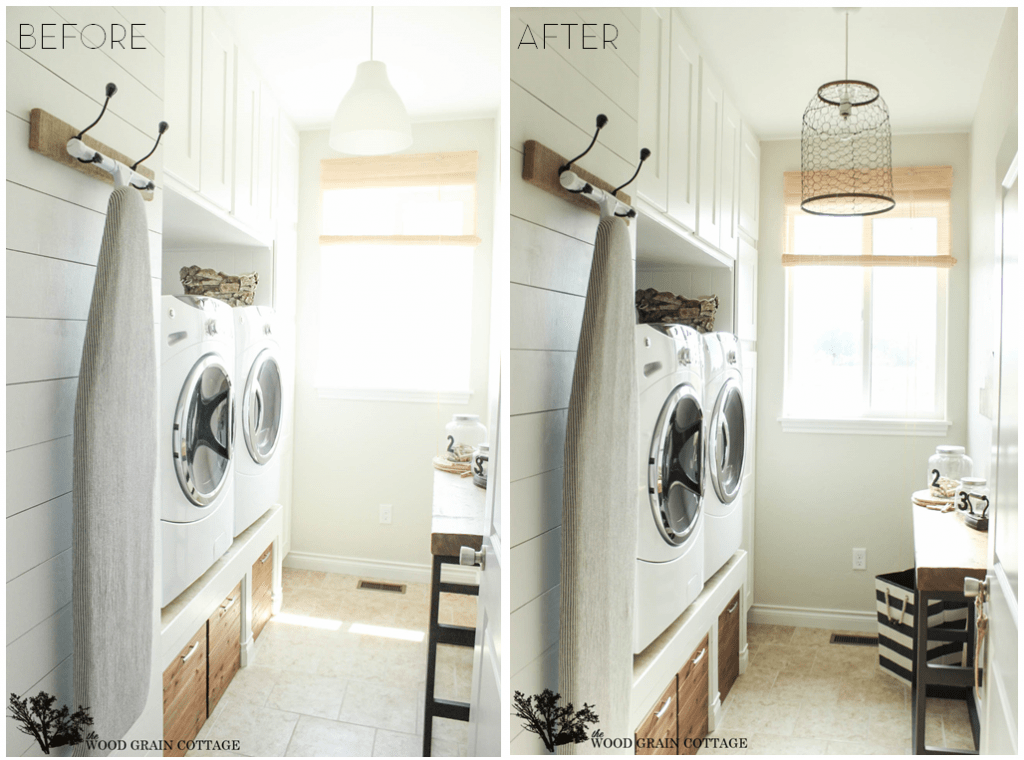 Creating storage at just above floor level is clever for two reasons.
One, you don't have to bend down as far to access your washer and dryer and two, you have more accessible storage.
Check out this gorgeous laundry room by The Woodgrain Cottage
3. Custom build shelves above your top loader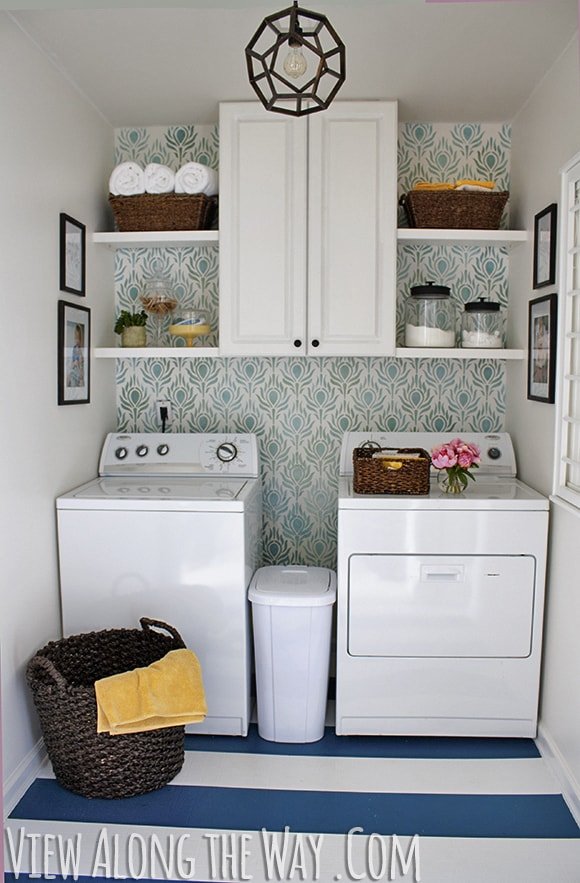 If you're looking for small laundry room ideas with top loading washer, this laundry room from View Along the Way is gorgeous.
I have a top loader currently, so I love to see how people create laundry room layouts that work with a top-loading machine.
I especially love how she painted the lino floors, as my existing lino is ugly but in perfect condition.
I'm so inspired to try this out and save money on new flooring.
4. Use industrial pipe for hanging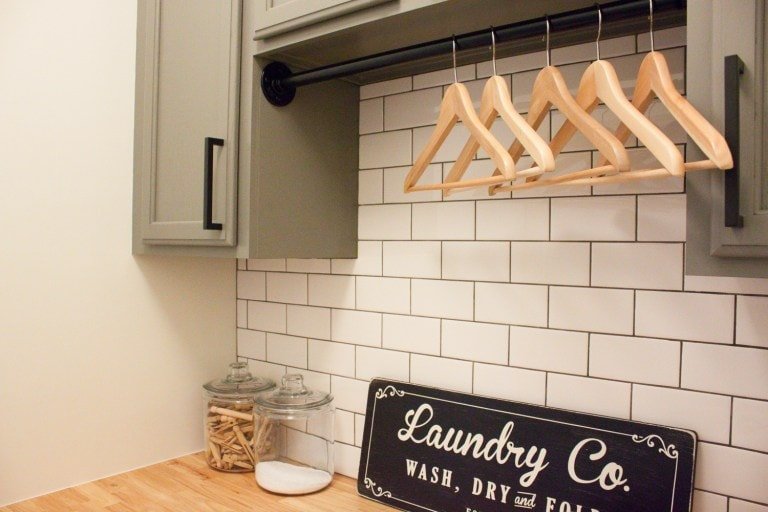 I adore this compact laundry room.
It's super-functional with space for folding clothes and hanging them right away (my favorite trick for avoiding ironing).
Click through to see more of this laundry room and get instructions on how to make that gorgeous sign.
5. Use the space between the studs to create a storage closet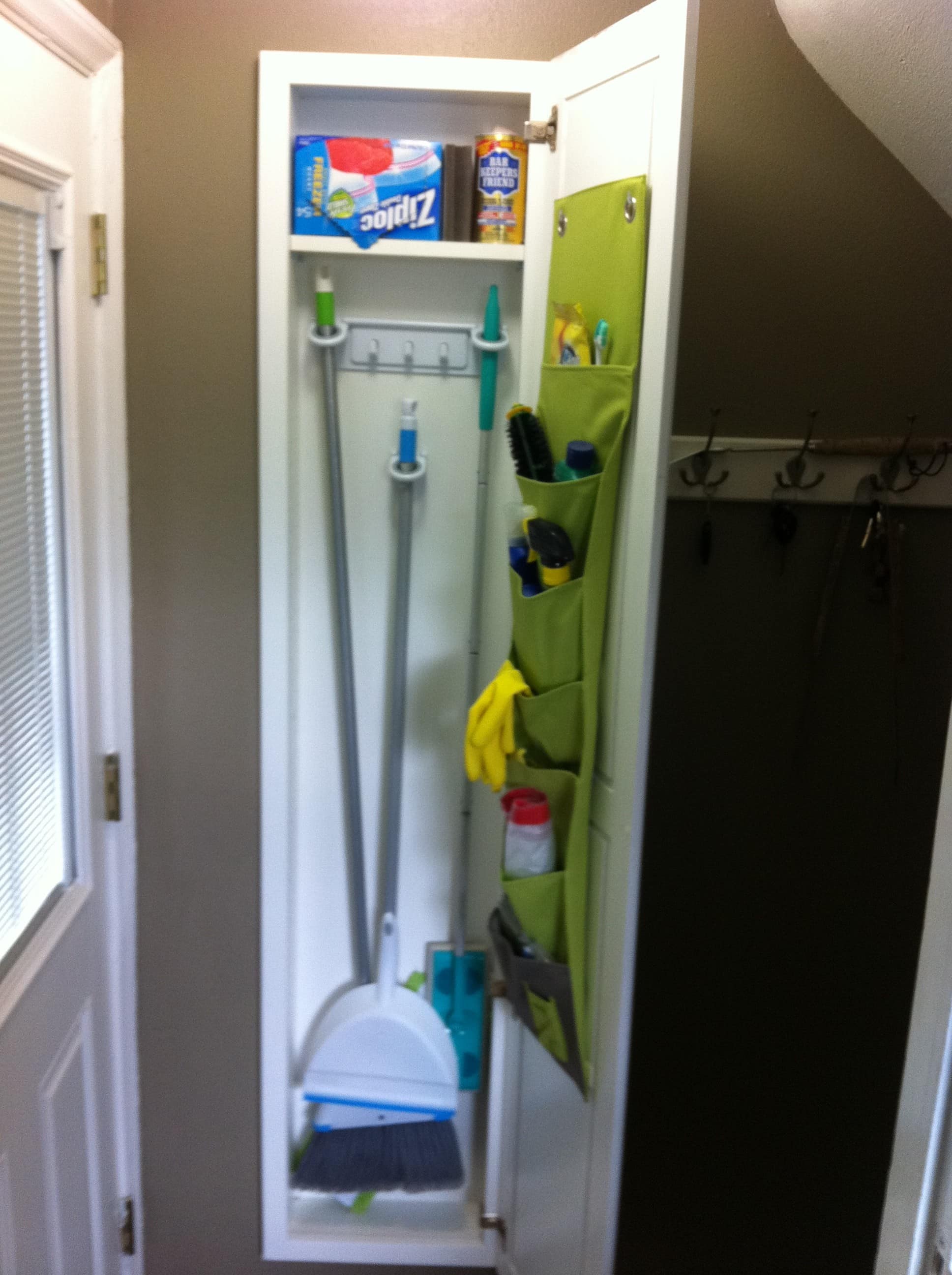 What a clever storage idea for a small laundry.
This would work perfectly for that difficult to access space behind the door.
Full instructions can be found here
6. Hide a laundry closet behind a sliding barn door
If you have an ultra-small space you might be looking for small laundry closet ideas.
When space is limited and you just cannot fit an opening door, a sliding barn door can be a great solution.
It adds that farmhouse charm, as well as saving space.
7. Invest in a mini washing machine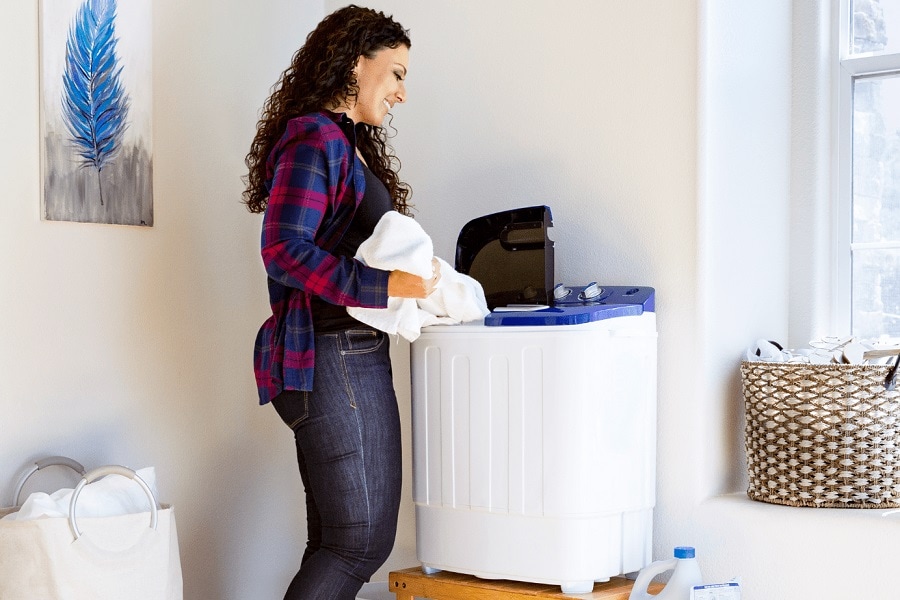 Ok so this option isn't for everyone, but a mini or portable washing machine is a fantastic way to fit a washing machine in your teeny little house.
We have a detailed review of the top mini washing machines on the market today here.
8. DIY a drying rack that fits your space perfectly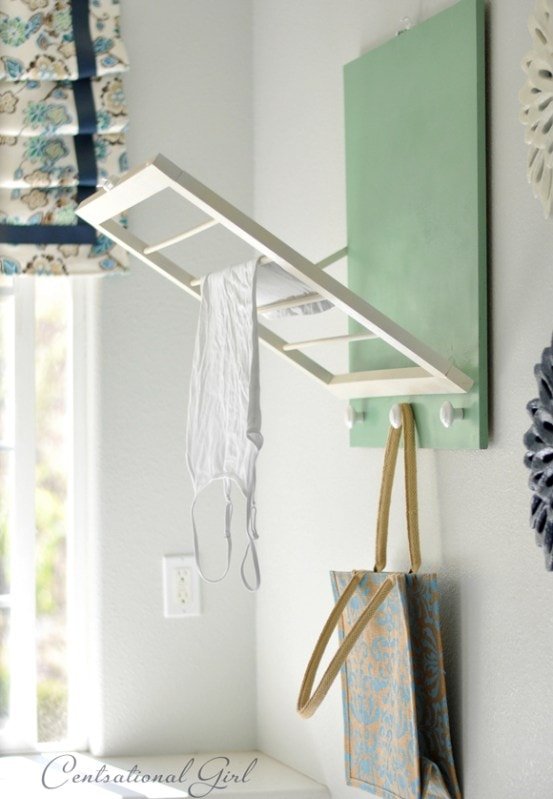 This gorgeous drying rack can be tailored to perfectly fit the space you have available.
I love the colors she used. Full instructions and more drool-worthy pics can be found on the Centsational Style site.
For more drying ideas, check out this guide to buying the best rotary clothesline for your home, or if you have limited space, this guide to drying racks for small spaces.
9. Use the back of the door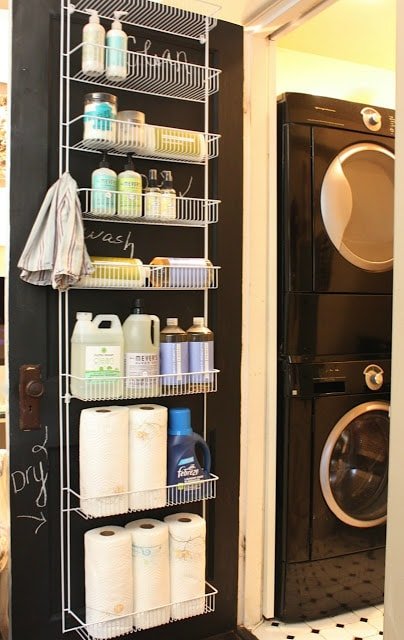 Often the back of a door is a wasted opportunity.
Not so in a tiny laundry room where space is at a premium.
My Sweet Savannah purchased a door rack from Home Depot and turned the back of her laundry door into functional storage space.
It looks great against the contrast of chalkboard paint too.
10. Hang your dryer upside down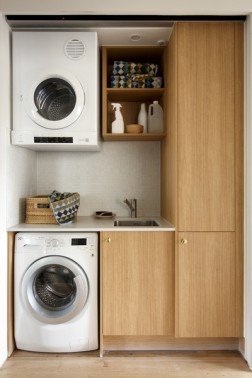 If stacking your washer and dryer will remove any iota of functional bench space, consider mounting your dryer high on the wall to create a gap.
This is how my parents have always had their dryer, and it works perfectly fine.
Eventually, reading the dial upside down will become second nature.
11. Built-in Ironing Board Cabinet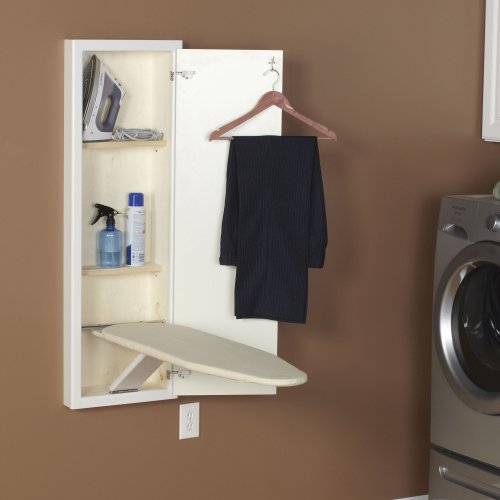 Need somewhere to store that pesky ironing board? Check out this built in ironing board on Amazon.
12. Use a collapsible laundry basket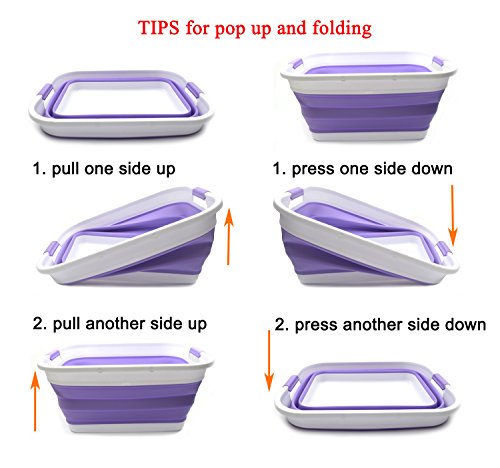 Sometimes just finding a place to store your laundry basket is a pain. This collapsible laundry basket solves that issue and looks great too!
13. Wall-mounted mop and broom holder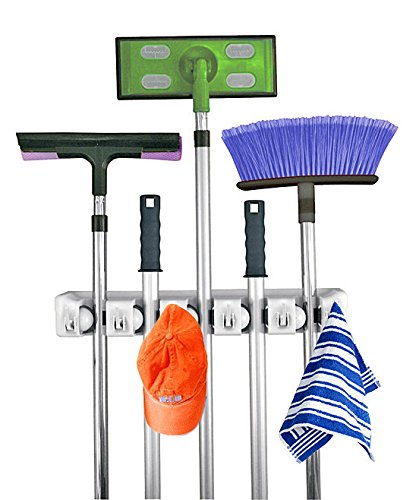 If your laundry room doubles as your cleaning supply closet or mudroom, then a wall-mounted mop and broom holder is a must have.
Keep your mops, brooms and other hangy bits off the floor with this clever product.
14. Back of the door laundry hamper
Hang one of these bad boys on the back of your laundry door to keep dirty laundry out of sight and off the floor.
These clever hanging laundry hampers have a zipper at the bottom so you simply unzip and dump the contents straight into the machine – genius!
15. Adjustable Above the Washer Shelving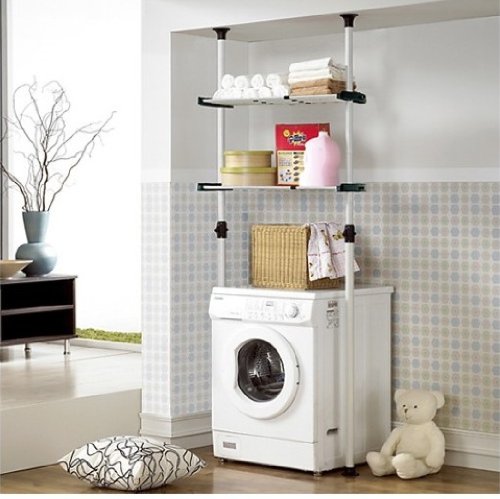 If DIY is not in your DNA, you can grab these clever adjustable shelving solutions from Amazon.
Available to suit top loaders or front loaders so you can maximize space no matter what.
Small laundry rooms can be a challenge to work with. I find it helpful to think about exactly how you'll use your laundry so you ensure a laundry room layout that works for you, not what the magazines (or Pinterest) say is best.
Thankfully, these days there are so many creative space-saving products and ideas for small spaces that make life a lot easier.
I'll post our small laundry reveal when I'm done.
Have you got a tiny laundry room? Any tips to share?
Like it? Pin it for later.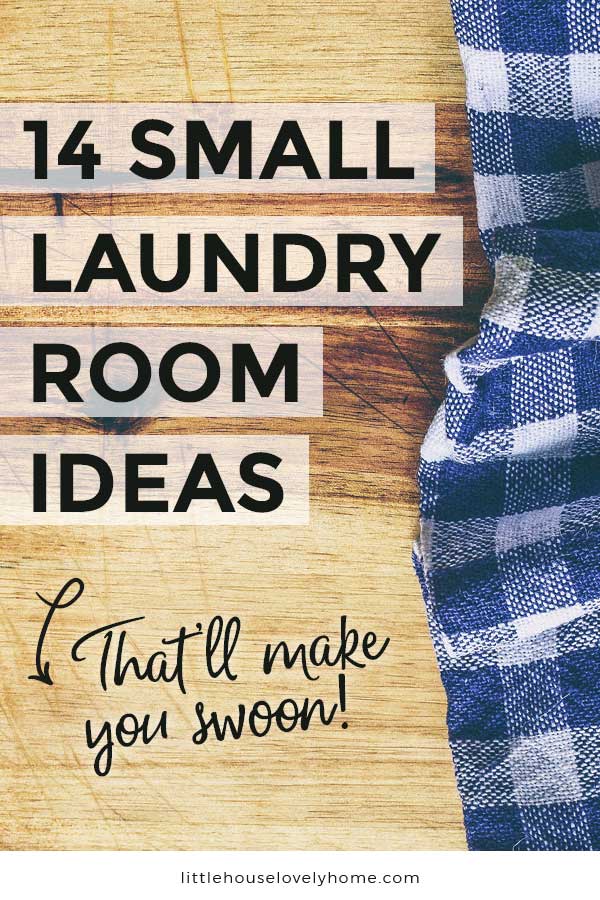 Related guides: