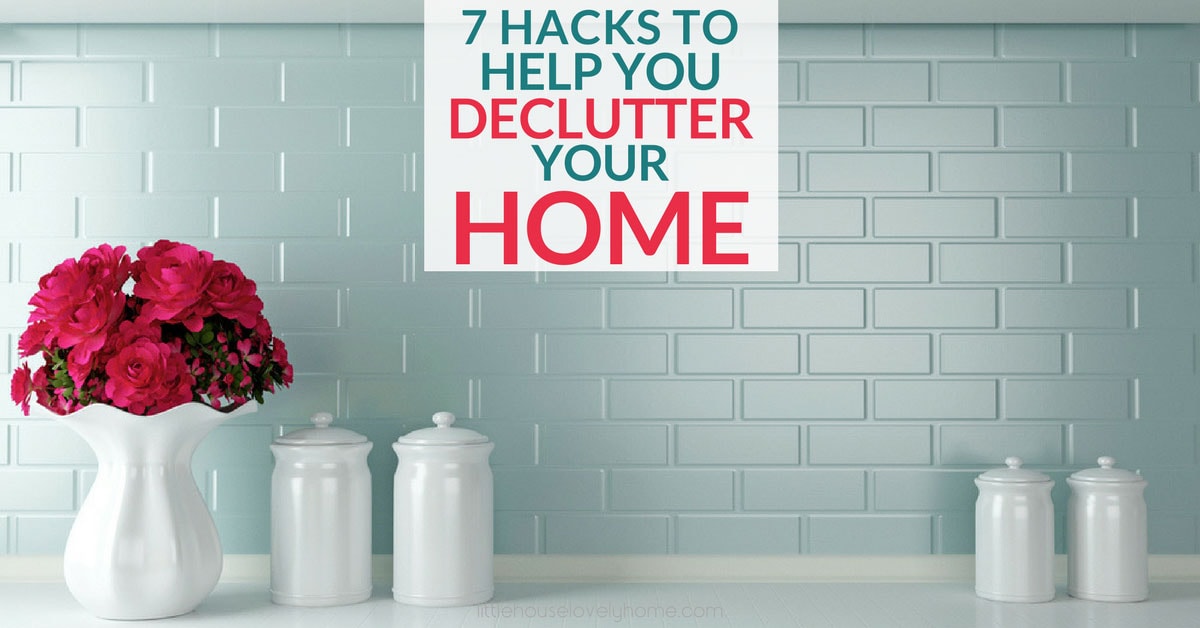 I'm the first to admit I struggle with clutter. I was once a big-time shopper, who loved to buy things without planning where they'll go or how they'll affect my space. That led to a room full of junk and all the attached anxiety.
Since we downsized to a smaller home I've been on a decluttering crusade. The work is never done. Decluttering your home is a journey, not a destination, y'all! But you know what, I'm on this journey with some very clever people. You (of course!) and a some smart bloggers and writers (especially this one – definitely the best place to start getting the clutter under control) who are just trying to live a life with purpose and let go of pointless clutter.
I absolutely love that it's almost mainstream to talk about decluttering and living purposefully now, which is so important in this time of rampant consumerism and excessive waste.
7 Genius Decluttering Tips for When The Struggle is Real
I wanted to share my absolute favorite decluttering tips with you here, to help you take the next step when it comes to decluttering your home and life.
1. Everything in its place.
This simple piece of advice was mind-blowing to me, probably because, like Carly, the author, I'm not naturally tidy and sometimes the mess is overwhelming. But this piece of advice is the simplest thing ever. Start where you are, pick up one thing and put it away. If it doesn't have a home, find a home for it or make it leave your home. Seriously simple, and something you can do in bite-size chunks when you have the time. Go read the full post here.
2. Use your goals as a barometer
OK, so this is actually my tip! But it's a goodie, I promise. It's the only way I was able to keep on task when we opened up our huge storage shed and tried to make everything fit into our smaller home. When we downsized, it was a decision we came to with intent. We wanted to travel more, and living smaller would help us save money to achieve that. Keeping the goal of traveling more in mind, I was able to look at each item and assess whether it helped or hindered my life goal. You can read more about this tip here.
3. Use a timer to get started
Sometimes just starting is the hardest thing. When clutter and mess have got out of control, the motivation to get started decluttering your home wanes. Days or even weeks can pass, while you keep looking at the mess every day and getting stressed out by it. That's why Jamie's tip is so helpful. Set a timer for 5 minutes at a time and use that 5-minute block to complete one task. Repeat three times, each time completing a different stage of the tidying process. It's something anyone can achieve, with only a few minutes a day. Check out the full post here.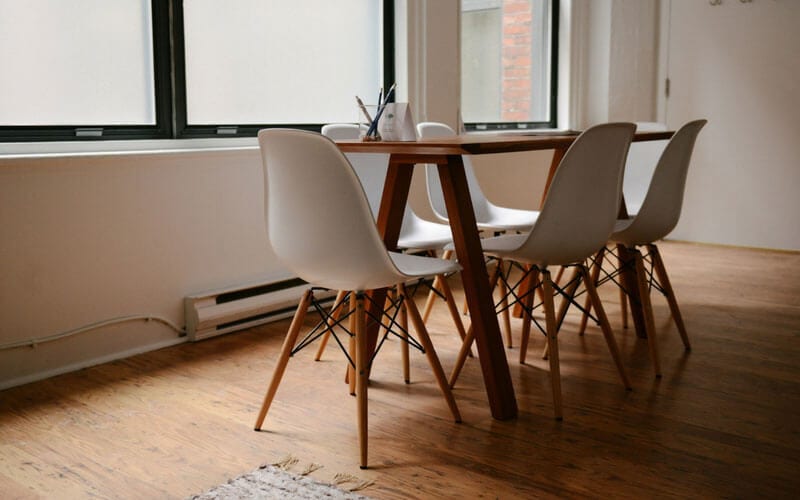 4. Identify hot spots and create action plans
If decluttering is a journey, my desk and kitchen counters are the gas stations and diners along the way. This cracking piece of advice from Happily Ever Mom is a great one to keep in mind when you struggle to keep certain areas clean. By identifying the hot spots in your home and making action plans for tackling the clutter, you start to develop new habits which break the clutter cycle. Read the full post (and get the free printable) here
5. Find a way to use or repurpose sentimental items
Do you keep special items in keepsake boxes or stored away like museum pieces to be admired but rarely used? If so, those items may become clutter. Melissa of Simple Lionheart Life has a smart way to appreciate the special items in your life. By using the items regularly or finding a way to display them in a clutter-free fashion, you are switching the item from under-appreciated relic to useful life tool. This is exactly why we have our son's silver Christening utensil set in the utensil drawer to be used like all the other cutlery. Another great way to repurpose baby clothes (my most sentimental item!) is to get them turned into a quilt. Read the full post here.
6. Donate don't sell
If you're frugal or trying to save money, it can be tempting to sell your items rather than donate them, especially if you perceive them as having a high value. I get it, I really do. It pains me to give items away for nothing, knowing how much they cost me in the first place.
But selling things online has a cost too, mainly in your time. Think about how long it takes to get a great photo, post a descriptive message, weed out all the tire-kickers, then hope the buyer actually shows up when they say they will. And that's only if you list an item right away. More than likely, the item will sit in a box somewhere until you're ready to list it, cluttering up your home and life for longer than necessary. If you're on the fence, this post by Amy of More Time than Money will give you lots to think about.
7. Always have a donation box in your home
If you have kids you probably don't have large blocks of time where you get to declutter your life in one fell swoop. More than likely, you encounter many useless items throughout the day. By having a donation box in the home at all times, you now have a place to put that clutter, rather than just leaving it where you found it only to (not) deal with it later. I love Tracy's idea of using a beautiful decorative basket as your donation box. Read more of Tracy's awesome tips for decluttering your home here.
Click the links to read how I minimize my kid's toys without them losing their minds or how to deal with paper clutter.
For more inspiration on decluttering your home and taking back your life, check out The Life-Changing Magic of Tidying Up: The Japanese Art of Decluttering and Organizing.