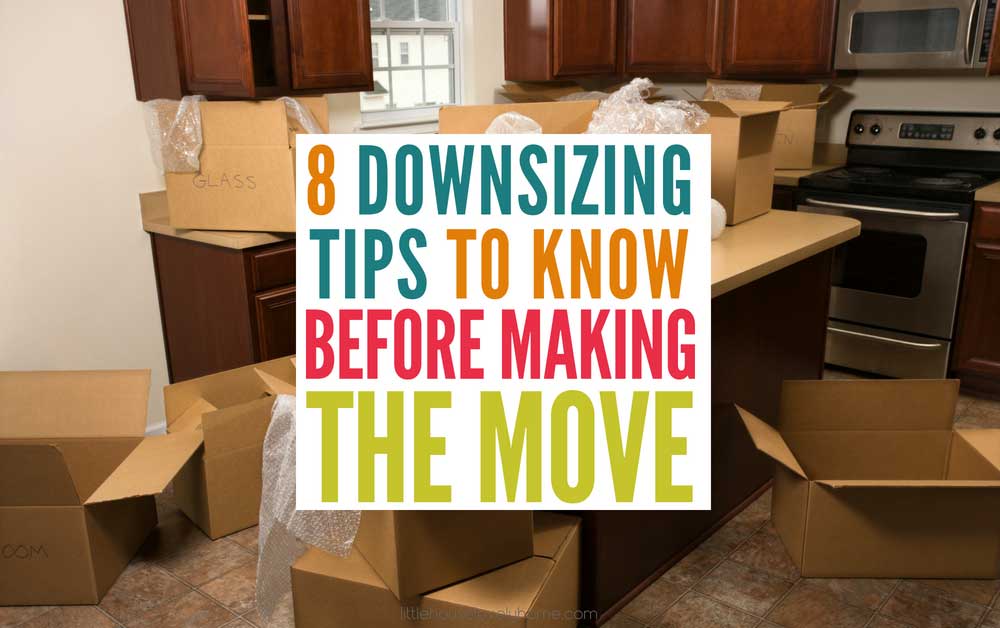 I remember searching for downsizing tips before we moved to a small home.
I was completely overwhelmed with decluttering and the idea that I was somehow demeaning myself because I was moving to a smaller space – crazy, right?
Well, maybe not.
If you have considered downsizing your home the idea of getting rid of most of your clutter and prioritising what is important to you can be overwhelming.
In fact, it can put you off the idea completely. But it doesn't have to be so hard.
8 Downsizing Tips To Know Before You Make the Move
A little forethought can go a long way.
After nearly three years living in an 860 sq/ft (80 sq/m) house/flat/condo with my husband, five-year-old and toddler I know a few things about living small (read more about that here).
If I was to do this again I'd plan a little better to make the transition more comfortable.
1. Keep your 'Why' front of mind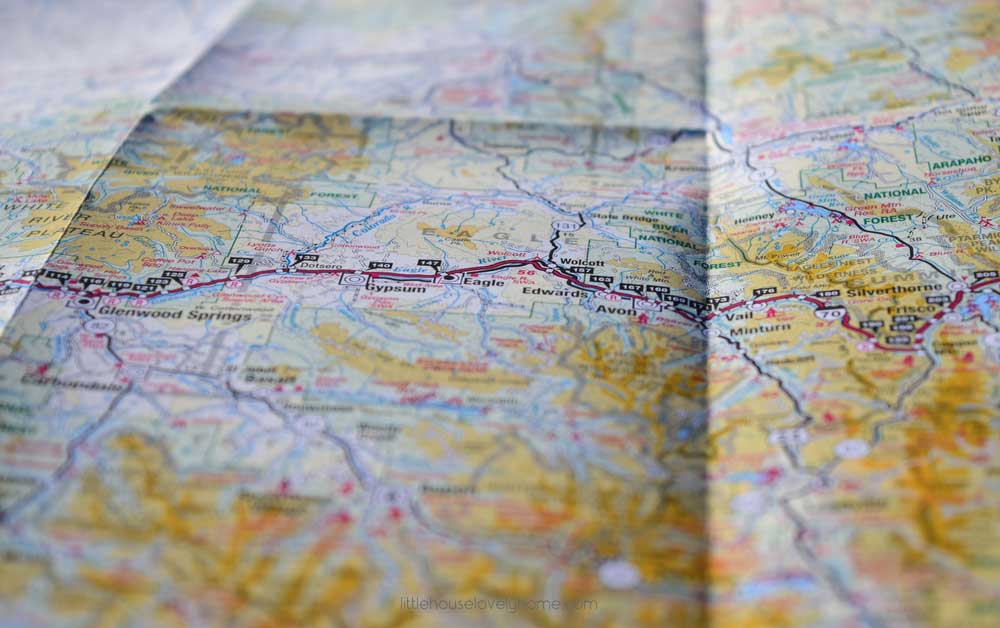 Your 'why' is the reason you are downsizing in the first place. Keep your 'Why' front of mind.
We downsized primarily to save money so we could travel more.
Your 'Why' might be completely different but make sure it's a clear goal that you've established with your partner or family, so you can remind each other of the end game when things get hard.
We want to travel the world, between our two families in Ireland and New Zealand so we need to save money and live frugally to make that dream a reality.
I'll admit, the first few weeks in our small home I didn't know which way to turn.
I was frustrated with the (lack of) space and the sheer amount of work required to declutter.
For me, it really helped to remember the amount of money we would be saving by living in a smaller space.
But money alone wasn't enough to motivate us – it's what the money could buy that excited me – in one year we would have saved enough for flights to Europe!
I also made sure to unpack our travel mementoes first and adorned my tiny hall with prints of the Eiffel Tower and the Golden Gate Bridge.
These serve as daily reminders.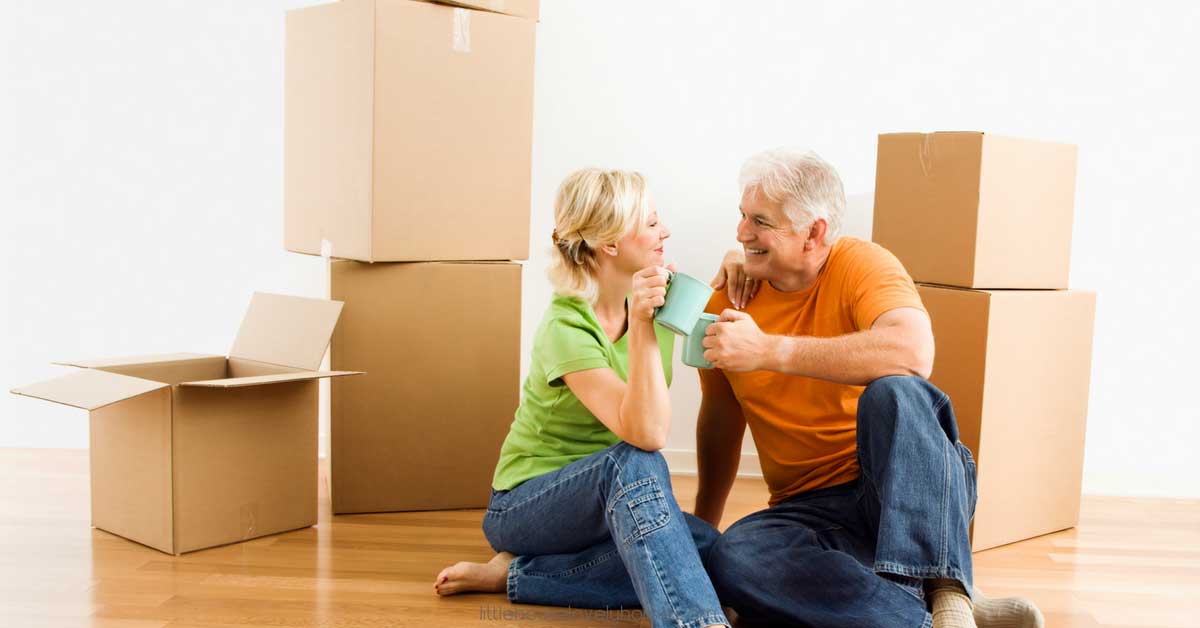 2. What do you hope to achieve by downsizing your home?
How will downsizing improve your life?
A simpler life?
Less clutter?
Reduced cleaning time or maintenance?
Keeping that in mind has helped us to work out how to execute our downsize.
We intend to rent out our home as a vacation rental or house swap while we travel so we need to have a life that is easily movable.
I want to be able to pack up all my personal things – photos, kids artwork, important documents, jewellery, toiletries etc – within a few hours and put them in storage.
That means I have to be slightly more ruthless than most when it comes to figuring out what we keep.
We're aiming for a wardrobe that can be packed into a suitcase at a day's notice, toys that stack away neatly and enough clutter-free spaces for our guests or swappers to enjoy and make themselves comfortable in.
3. Play with your current floor plan
Depending on where you're at with your downsizing plans, you could do a trial run in your current home.
Remove some furniture and see how it feels to live with less.
If you've committed to renting or buying a smaller home draw out your floor plan, take measurements and work out exactly how things will fit in your new space.
This will help you determine where or if your furniture will fit in the new space.
I wish we had done this, as our lounge suite is too big for our living room so one of our recliners had to go into the master bedroom.
It worked out OK, though as my baby does not sleep, so I have spent many a night holding him in my arms in that armchair (which is why a decent armchair is one of my baby essentials)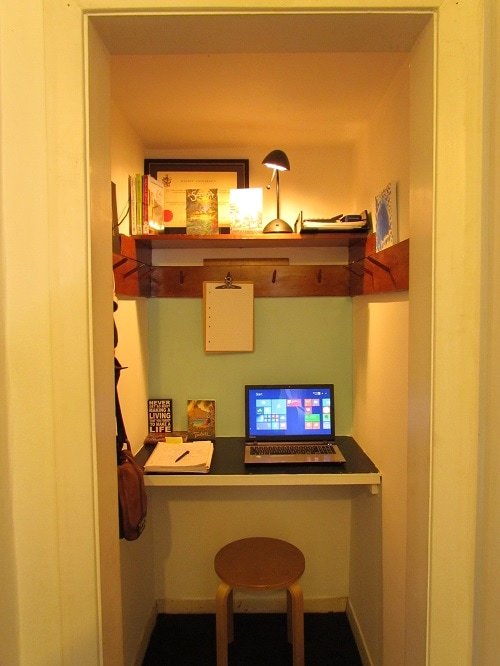 4. Work out your non-negotiables
Before you choose your downsized house, make sure you have enough space to perform your core daily functions.
Not doing so will drastically affect the outcome of your downsize.
I initially thought I could do without a dedicated workspace.
Loads of people work from their dining room table, right?.
I hadn't properly considered all the papers and pens and hole punches and staplers and stuff that is needed to run a small business.
After moving in and getting frustrated with not having everything I needed in a central place I took a long hard look at our hallway closet and decided it would do the trick.
For me, a workspace is essential, but you might need a large closet or a separate shower and bath.
5. Stop buying stuff the minute you decide to downsize.
Until you know how you live in a small space, it's really not wise to make any new purchases in case they don't fit in your new small space.
You'll be happy you did when you come to the next step: decluttering!
6. Decluttering starts now
Sandra from The Smarter Writer has this advice:
"Even if you're only just starting to think about downsizing, start getting rid of stuff now.
Join as many local Facebook buy/swap/sell sites as you can and list your bigger ticket items there.
Expect to have to deal with annoying and unreliable people.
Have a garage sale but be prepared for the people who want to haggle over a $2 shovel!
GumTree or Craigslist is also great if you want to give away things for free, especially old furniture.
Book a free hard rubbish collection with your local council to get rid of your junk, if they offer it.
We moved from suburban Melbourne, Australia and now live in a small three-bedroom apartment in South Korea.
I cannot convey well enough the joy of opening the second drawer in our kitchen and having only one soup ladle, two knives, one pot stirrer and one spare tea towel.
That second drawer is a metaphor for my life – simple and uncluttered."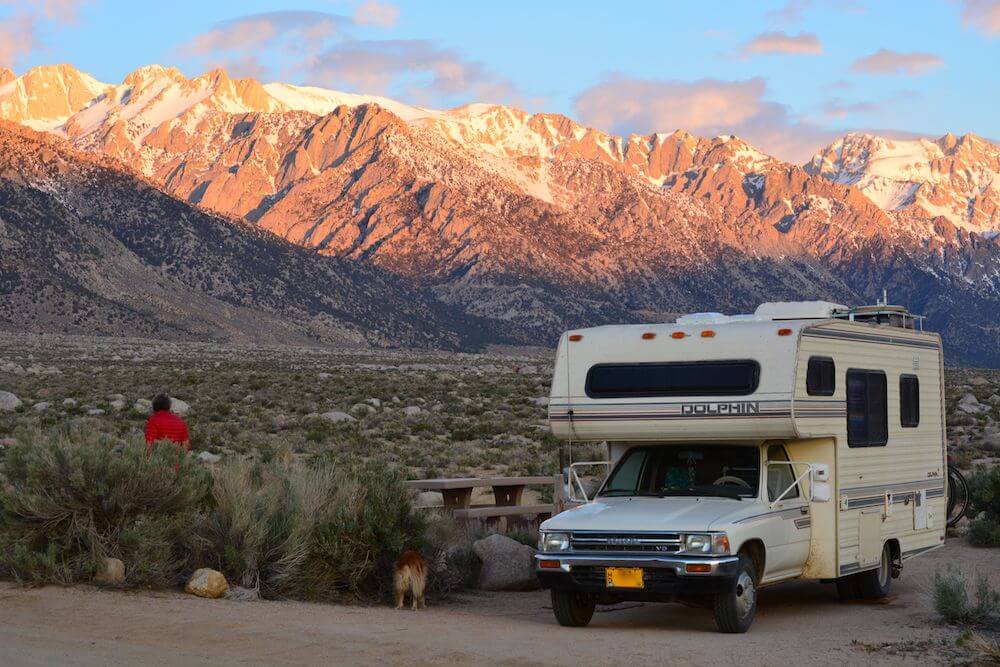 Brittany from The Rolling Pack had this advice to share on how she decluttered before downsizing to an RV (pictured above).
"In 2016 my partner and I downsized from a small house to a micro-RV, which is just slightly bigger than a van.
When we began the process of downsizing, lists were essential in our planning. The following lists made everything so much easier.
Start by making four columns in a notebook (or you could do this electronically in a spreadsheet).
The columns should be labelled: keep, sell, give away, and more info.
Create rows all the way down the page- each row will be an item you own.
Begin the long process of going through all of your belongings, and logging whether you would like to keep, sell, or donate each item.
I recommend moving through one room at a time so you know what you've already covered.
In the fourth column (more info) you'll want to write down where you plan to sell or donate the item.
This allows you to go through and categorize all of your belongings before you actually start hauling things to the pawn shop/Goodwill/etc."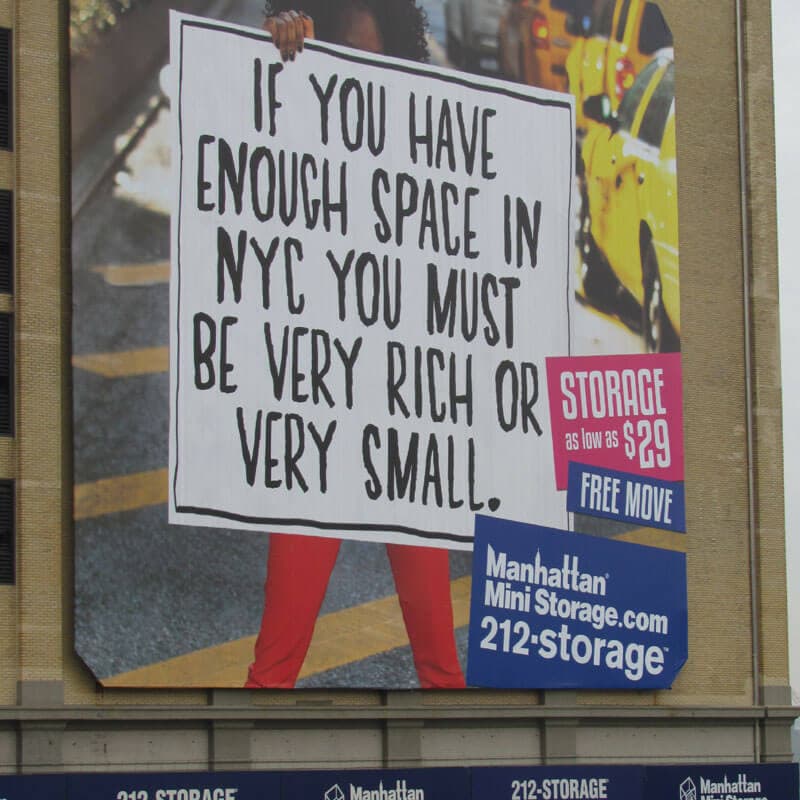 7. Storing Things Is OK
I have one non-conventional piece of advice: don't get rid of everything.
If there is not enough space for the things you are unsure about keeping, put them in storage until you know how you feel in your new space.
Downsizing your home is a highly emotional process.
In fact, it can be a lot like grieving.
You are changing your life and giving up the things you once loved.
If you're struggling to reduce your possessions to fit into your new small house, keeping a few things that you're undecided on in storage (check out these awesome garage storage ideas) or with a trusted friend or relative is OK.
The minimalism police won't arrest you.
Worst case scenario – you find somewhere to store the stuff (garden storage etc.), best case – you no longer want it after moving in.
8. You are more than the house you live in
If you are considering downsizing your home remember that your value as a human is not defined by where you live or the possessions you hold.
A fuller life is ahead of you but the transition period can be tough, so give yourself grace and only part with the things that you're comfortable with getting rid of.
Have you got any downsizing tips you'd like to add?
Like it? Pin it for later.