Adding a toilet to your laundry room may be the best way for you to create a second bathroom in a home with a limited amount of space. But is it possible? Should you add a toilet to your laundry area?
It's definitely possible to install a toilet in your laundry area, even though it isn't that common. You can use small partitions such as a curtain to screen if you would like to make the same room feel more private.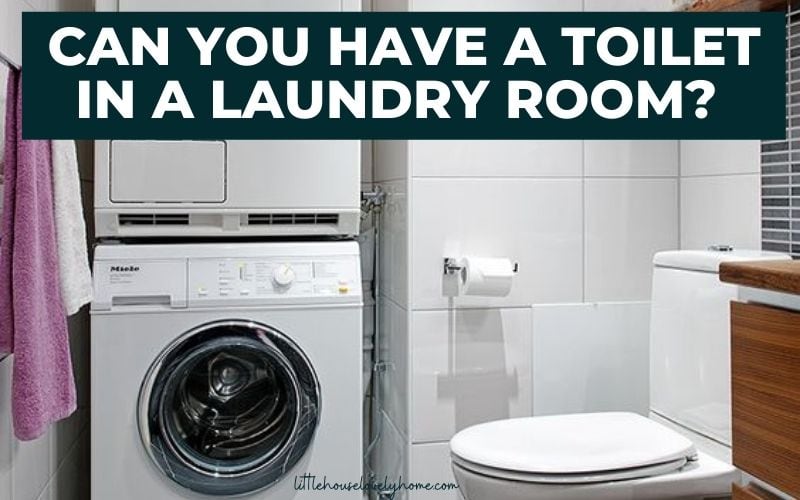 Read on to learn more about the benefits of having a toilet in your laundry room and some tips on how to make the most out of this space.
Can You Have a Toilet in a Laundry Room?
Usually, people decide to put a toilet in their laundry room when there isn't enough space for a bathroom floor plan in any other area of the house.
It's a great way to remodel an existing area of your home to increase functionality, rather than adding an entirely new room, which could be much more complicated and costly.
Many bathrooms have washer-dryer systems in them, so your laundry area could be designed to include these appliances and also have a toilet.
By adding a more traditional bathroom sink instead of a laundry sink, a mirror, and some shelves, you can create a complete and convenient bathroom.
There are a few things to keep in mind when you're considering adding a toilet to your laundry area.
For starters, the plumbing for this type of setup will need to be installed during construction, so make sure to budget for that. You'll also want to choose a location for your toilet that is as close as possible to the existing water and sewer lines.
Benefits of Having a Toilet in Your Laundry Room
There are several benefits to having a toilet in your laundry room:
Convenience
If your laundry room is in the basement, adding a toilet can be especially helpful because it means that you don't have to go all the way upstairs when nature calls.
This can be a real timesaver, especially when you're doing a big laundry load and are already downstairs.
Privacy
If your home doesn't have many bathrooms, adding a toilet to your laundry room can give you some privacy.
This may be especially important if other members of your family like to use the main bathroom and you don't want to wait for them or rush them.
Space-saving
Installing a toilet in your laundry area can be a space-saving solution if you're tight on bathroom real estate. This is especially true if you don't have a lot of extra space to add another sink, shower, or tub.
How to Make the Most Out of Your Laundry Bathroom
Now that you know all about the benefits of having a toilet in your laundry room, here are some tips on how to make the most out of this space:
Keep Your Kids Safe
If you have children, install a child lock on the door for safety reasons. This way, they won't be able to wander into the laundry room when you're not around.
Add Some Décor
To make your laundry room feel more like a real bathroom, add some décor such as a shower curtain, towels, and a rug. This will make it feel more comfortable and inviting.
Pay Attention To Wiring
Make sure that the toilet (and sink or vanity) is close to an electrical outlet so you can easily plug in your blow dryer, curling iron, or other appliances.
Add Storage Space
Add a small shelf above the toilet to store extra towels, toiletries, or cleaning supplies. You can also add a standing cabinet and storage space to place linens and extra supplies in.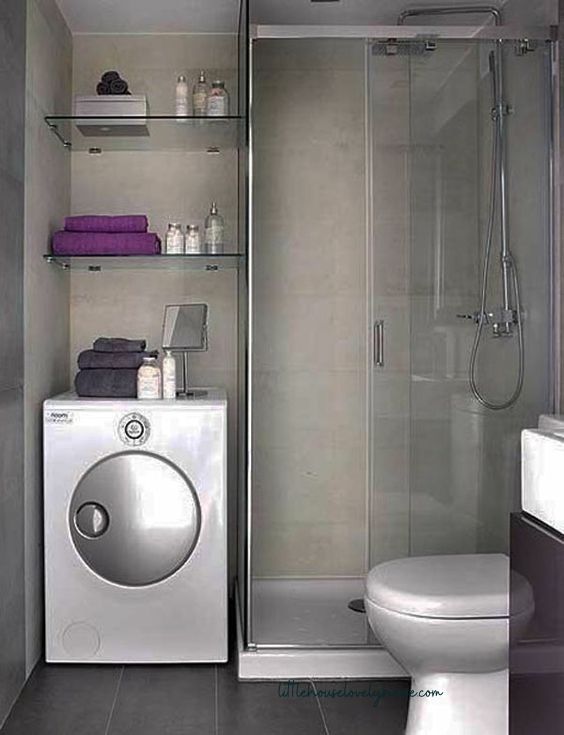 Swap a Laundry Sink For a Bathroom Sink
Install a sink and mirror in the room to make it feel more like a traditional bathroom. You can still use this sink for laundering, but it will also make it easy to wash your hands after using the bathroom.
Make Sure There Is Proper Ventilation
Don't forget about ventilation! Make sure that the room has a window or exhaust fan to circulate air and avoid any moisture build-up.
What Room Do You Need Around a Toilet?
It's important to consider how much space you'll need around the toilet. If there is an existing toilet in the space, you'll want to leave at least 36 inches of space on all sides.
If the toilet is in a corner, you can get away with less space.
If there isn't an existing toilet in the room, you'll need about 60 inches of space for your installation in your floor plan.
This will give you enough room to move around comfortably and access the toilet paper and other supplies that you'll need.
Related: Where to Put The Toilet Paper Holder in a Small Bathroom
How Much Does It Cost to Add a Toilet to a Laundry Room?
Adding a toilet to an existing laundry area can have a significant cost factor, depending on the amount of work that needs to be done.
If you're just adding a toilet and not doing any construction, the cost will be much lower than if you're moving plumbing fixtures and adding other amenities.
If you're adding a toilet to your washing room and turning it into a half bath, this could cost between $200 to $1000, depending on the materials you choose. This price includes the cost of labor, plumbing, and fixtures.
It will take about 2 to 4 hours for installation by a professional plumber, and you may also need to hire a contractor if you're making changes to your floor plan or electrical wiring.
A toilet itself will cost between $100 to $1500, so keep this in mind when budgeting for your home improvement project. The average cost for a toilet is about $250.
Can You Put a Shower in a Laundry Room?
Yes, you can have a shower stall in your washing room and turn your half bath into a full bath. If you're low on extra space, you may want to consider installing a compact shower stall.
These stalls are about 30 inches wide and can easily fit into a small room.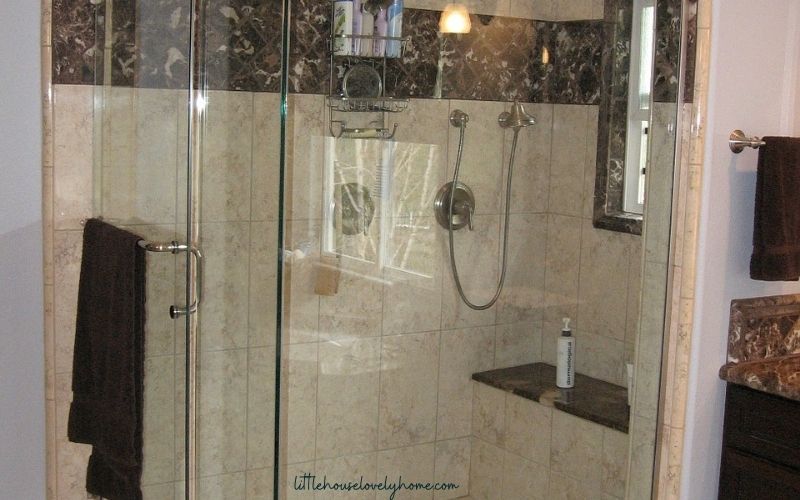 Showering in your washing room can be a real convenience, especially if you want to immediately place any soiled clothing or linens in the washer without tracking them around the house.
This is great for children, pets, and any other messy situations that are regular in your household. It can also be great for basement laundry areas since the area can be converted into a personal flat for a family member or tenant.
Adding an extra bathroom with a shower in your laundry area can also make a great compact beach house, especially if you have a rear exit door.
This converts a space that is convenient for family members or guests that want to rinse off after getting in a natural body of water or spending time in an onsite pool.
Make sure to check the existing plumbing to see if the installation is possible and to get an idea of what kind of cost you can expect. It's important to factor in both the price of the shower stall and any necessary plumbing work.
A basic shower installation can start at around $500, but it's important to get an accurate estimate before beginning the project.
Final Thoughts
Turning your laundry area into a half bath by adding a new toilet can be a great way to increase the convenience and functionality of your home.
It can also be a cost-effective way to add an extra bathroom without taking up too much space.
If you're thinking about adding a shower to your laundry room, make sure to check the plumbing and get an idea of the cost, take a close look at your floor plan, and think about how you will organize the extra bathroom.
These small additions can make a big difference in your daily routine.
Related: